On behalf of the Learning Programs Department, welcome to the Penn Museum! We are delighted to share the Penn Museum's world-class collection with you through meaningful, interactive learning experiences.
All of our workshops, tours, programs and resources are designed to complement, enrich, and extend classroom learning. Our unique offerings integrate a variety of curricular guidelines, including the Common Core, local, state, and national standards; they also correlate to STEM and STEAM learning and 21st Century Skills.
What's more, these opportunities connect learners to a global context, foster critical thinking, and draw correlations between the ancient and modern worlds. They offer different entry points to topics for visual, audio, and kinesthetic learners and also introduce museum literacy skills—how to learn and function in a museum setting. So please bring your whole class— all are welcome!
---
Plan a K-12 Field Trip to the Penn Museum

---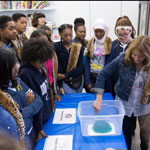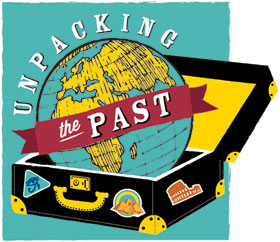 A partnership with the School District of Philadelphia, the Knowledge is Power Program (KIPP), and Mastery Charter Schools
Unpacking the Past is a FREE three-year program that connects seventh grade classrooms studying ancient Egypt or Rome in the School District of Philadelphia, Knowledge is Power Program (KIPP) Charter Schools, and Mastery Charter Schools with the world-renowned collections and teaching resources of the Penn Museum. Unpacking the Past takes a comprehensive approach to ensure that the experiences of both the students and the teachers are academically enriching and connected to the School District's Scope and Sequence, Common Core curriculum, and 21st Century Skills.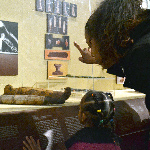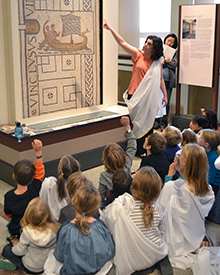 The Penn Museum welcomes homeschool groups to utilize the galleries for student learning. No matter the size of your group, make a reservation in advance to be eligible for our discounted group rate. Guided Tours of our galleries are available for $90 for 10 or fewer total participants. Utilize our Online Resources to prepare for your trip with a pre-visit lesson or request our scavenger hunt when you make a reservation! Check out the Events Calendar for upcoming Homeschool Days and family events at the Penn Museum.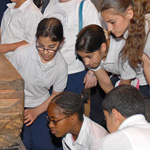 We provide guided gallery tours for an enhanced museum experience to a wide range of groups, from kindergarten classes to retirement communities. On average, our 60 highly trained volunteer docents lead over 25,000 people through our galleries.
Enjoy our archaeology and anthropology workshops in our new classroom! In our Classroom Workshops students will experience a hands-on and minds-on array of interactive, thought provoking activities that will complement and strengthen your museum visit.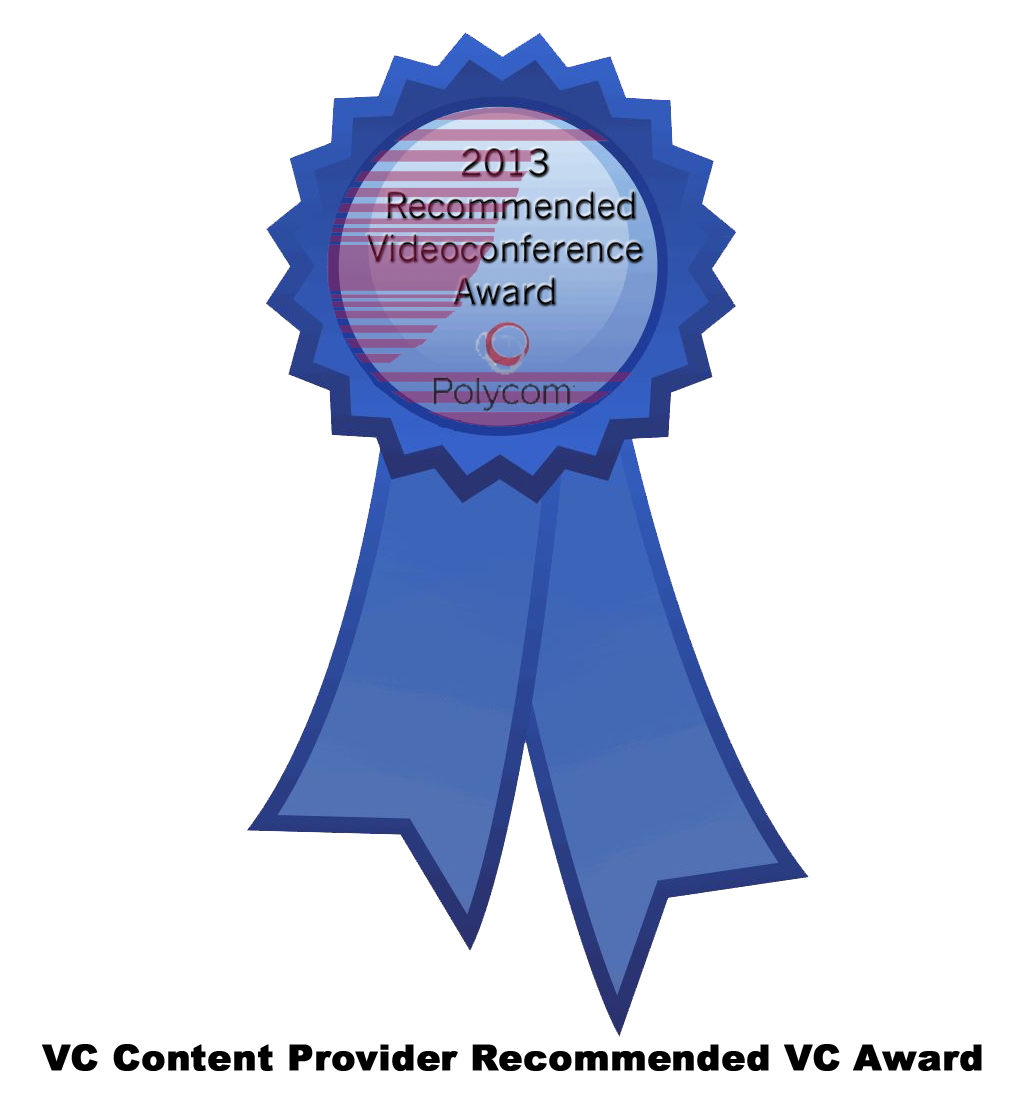 Bring the Penn Museum right to your classroom with an interactive video conference! Supplement textbook study by examining the material culture of ancient as well as living people. Identify and describe the cultural aspects of specific groups, comparing and contrasting them to your students' own experience.
LOAN BOXES: RETURNING FALL 2015!
We are preparing to unveil our new Loan Box program with updated offerings and exciting new classroom activities. If you are interested in learning more about this exciting opportunity, please contact the Learning Programs Department.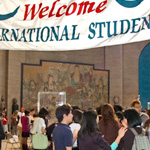 Attention International Students!
46th Annual International Students and Scholars Welcome Reception
The University of Pennsylvania's Museum of Archaeology and Anthropology
October 16, 2015
5:00 pm - 7:00 pm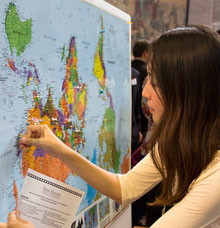 The Penn Museum invites your family to enjoy special book readings in our galleries. Held on Wednesday and Fridays from 1:00pm – 1:45pm, each storytelling session includes connections to artifacts on display and/or will be accompanied by artifacts for your family to touch and explore. These events are best for ages 4 – 8 years old and run approximately 45 minutes.
Increase content knowledge, discover new resources, and swap stories when you attend professional development opportunities at Penn Museum.
Penn Museum's Learning Programs department maintains an active network of community partnerships. The Museum would especially like to thank the following partners for their time, commitment, and energy: Japan America Society of Greater Philadelphia, Camden County College, World Affairs Council of Philadelphia, University of the Arts, Bryn Mawr College, University City High School, Mast Community Charter School, Philadelphia High School for Girls, West Catholic High School, Strath Haven Middle School
Special thanks to the following generous supporters of the Penn Museum's Learning Programs department: Annette Merle-Smith, Maria Conn, Hilary F. Conroy, Josephine Klein, Barbara Rittenhouse, Aker Philadelphia Shipyard, the Annenberg Foundation, the Robert L. and Agnes Cook Bard Foundation, the Louis N. Cassett Foundation, The Coca-Cola Company, the Connelly Foundation, the Dolfinger-McMahon Foundation, the Christopher Ludwick Foundation, the Christian R. & Mary F. Lindback Foundation, PECO, the Pennsylvania Historical and Museum Commission, The Pew Center for Arts and Heritage, the Philadelphia Foundation, the Turkish Cultural Foundation, and University City District.
General operating support is provided, in part, by the Pennsylvania Historical and Museum Commission and the Philadelphia Cultural Fund.