Increase content knowledge, discover new resources, and swap stories when you attend professional development opportunities at Penn Museum! Teachers' Workshops are interactive lecture and/or hands-on workshops designed by Museum staff and co-sponsors.
Educators' Evenings allow teachers the opportunity to network with fellow teachers. Educators browse Penn Museum's current exhibitions and/or learn how Penn Museum programming can supplement classroom curriculum.


---
The Arts and Islamic Culture Lecture Series
Monday evenings: March 11, and April 15,22, 29, and May 6, 2013
Time: 7:00pm - 8:30pm
Location: Camden County College
Civic Hall, inside the Connector Building, Blackwood Campus
200 College Drive
Blackwood, NJ 08012

This lecture series will offer a multifaceted view of the arts in Islamic culture, illustrating the wide range of Islamic art and architecture, and the understanding of visual imagery in diverse
Muslim contexts.
Lecture topics include:

March 11: Religious Art, Perception, and Practice in Islam
April 15: Past in Present: Building in the Islamic World Today
April 22: Luxurious Layers: An Exploration of Islamic Textiles
April 29: Volatile Spaces and Fractured Heritage: Thinking about National Heritage in a Time of War
May 6: Art of the Qur'an: Writing and Ornamenting the Divine Word

To register, contact Barbara Palmer, Project Coordinator: This email address is being protected from spambots. You need JavaScript enabled to view it. or (856) 227-7200, ext. 4333

Penn Museum's International Classroom Program is proud to partner with Camden County College's Center for Civic Leadership and Responsibility, The American Research Institute in Turkey (ARIT) and the Penn Middle East Center in offering this program.
---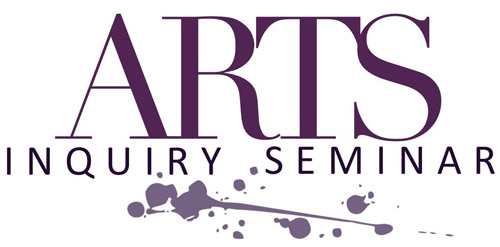 Penn Museum is pleased to partner with The Philadelphia Writing Project for the Project's Arts Inquiry Seminar.
Dates and Times
Spring 2014
Credit
25 Act 48 credit hours from the Graduate School of Education, University of Pennsylvania

Cost
$275

Enrollment
Space is limited. Contact This email address is being protected from spambots. You need JavaScript enabled to view it. or This email address is being protected from spambots. You need JavaScript enabled to view it. for more information or to register.
---
Contact
Jennifer Reifsteck Program Manager
(215) 898-4016
This email address is being protected from spambots. You need JavaScript enabled to view it.

Sign up for e-newsletter updates about educational opportunities at the Penn Museum. Indicate the "Educator, K-12 Programs" option.