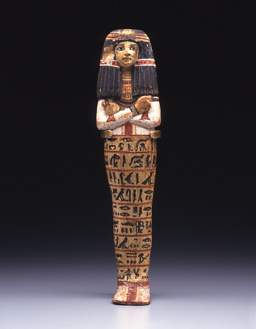 April 16
Tuesday, 10:30 am - 3:00 pm
Women's Committee Spring Benefit Event
Symbols of Power: Past and Present
Join the Women's Committee for an engaging, fun, and thought-provoking day at the Museum. The subject is power and the spotlight is on famous and influential Egyptian women, their intriguing characters, powerful visions, and unique contributions to history. Two leading scholars speak: Dr. Jennifer Houser Wegner, Associate Curator, Egyptian Section, looks at Cleopatra, while Dr. Afaf Meleis, Dean of Nursing at the University of Pennsylvania's School of Nursing, follows up with an exploration of the myths, stereotypes, and symbols of power of women in 20th- and 21st-century Egypt. A luncheon in the galleries follows.
Tickets: $125 per person (Cleopatra) or $90 per person (Nefertiti). Price includes lecture and luncheon, a raffle, vendors selling clothes, jewelry, garden items, as well as gold buyers morning and afternoon, and complimentary valet parking at the Trescher Entrance.
For more information or to register, visit the Women's Committee website, call 215.898.9202 or email wc@museum.upenn.edu.