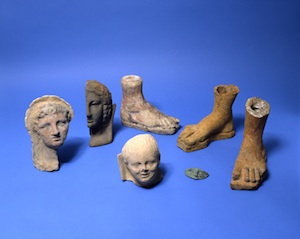 April 14
Sunday, 1:00 - 4:00 pm
Family Second Sunday Workshop
Roman Rituals
Workshop participants imitate the ancient Romans, who molded votive offerings and statuettes to place in altars to achieve wishes or to thank the gods. What would you mold to make your wishes come true? This drop-in workshop, offered in the Museum's new Education Classroom, is free with Museum admission. For more information, call 215.898.4016.