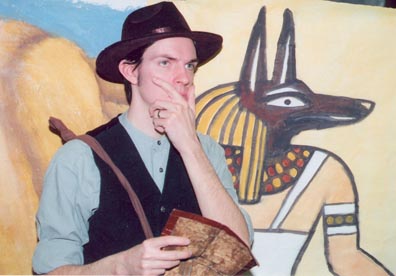 July 24
Wednesday, 11:00 am - 12:00 pm
"Summer Wonder" Event
Family Stages presents Finding King Tut
Penn Museum's Summer Wonder program, appropriate for guests of all ages and their families, continues with this storytelling performance. Journey with Howard Carter to the Valley of the Kings in the year 1922, when Carter discovered the tomb of King Tutankhamen—an effort that was six years in the making. Family Stages' Finding King Tut combines humor and history to give audiences a deeper understanding of ancient Egyptian culture and the work of archaeologist Howard Carter. All Summer Wonder performances are free with Museum admission.
Read about the full series of Summer Wonder events here.