May 4
Saturday, 2:00 pm
Sneak Preview Screening
SECRETS OF THE DEAD: Death on the Railroad
Join Dr. Janet Monge, Physical Anthropology Curator at the Penn Museum and forensic anthropologist for the Duffy's Cut Project, and Duffy's Cut Project members from Immaculata College, Dr. William Watson, Dr. J. Francis Watson, and Earl Schandelmeier, at this special preview!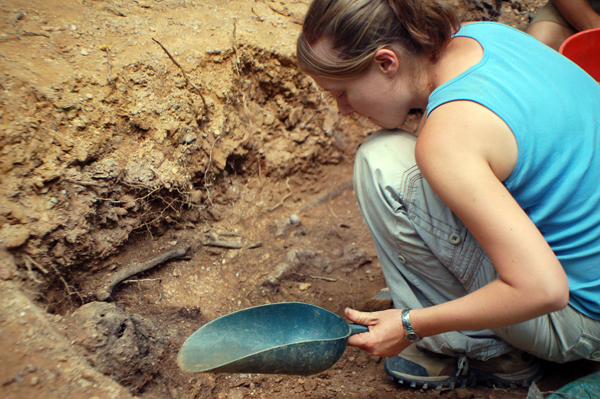 A classic story involving foul play, coverups, a murder mystery, and a voyage of discovery explains what happened to a group of Irish men who immigrated to America. In 1832, railroad contractor Philip Duffy hired 57 Irish immigrants to lay railroad tracks in Malvern, Pennsylvania. Less than two months after their arrival, all 57 were dead. Did they all die—as was widely believed—from cholera? Or were some murdered? In 2003, twin brothers who discovered a secret file among their grandfather's papers investigated the deaths of these men and found the location of their final resting place. Using the latest forensic and scientific investigative techniques, DNA, forensic analysis, facial reconstruction, and historical detective work in Ireland and the U.S., modern detectives and experts unravel this extraordinary story.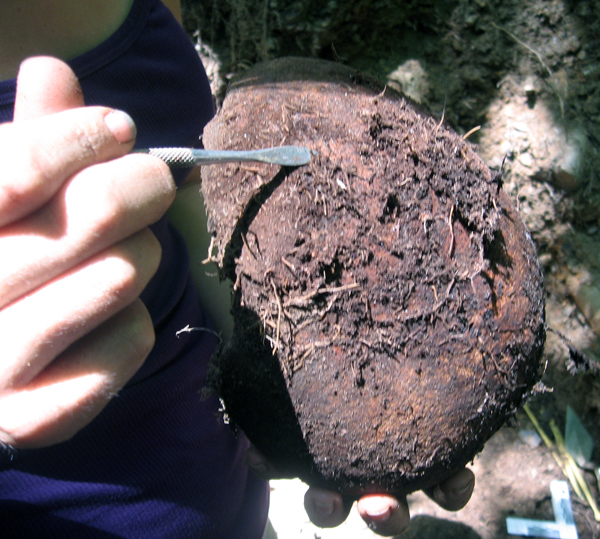 The preview, free with Museum admission, is co-sponsored by WHYY-TV. SECRETS OF THE DEAD: Death on the Railroad, produced by the Tile Production Company and filmed in Ireland and the Philadelphia region, airs on WHYY-TV on May 8 at 10:00 pm.
Photos: (1) Duffy's Cut Mass Grave historical marker (courtesy of the Duffy's Cut Project, Immaculata University). (2) Archaeologist Sam Cox exposes remains (courtesy Tile Films). (3) Blunt force trauma on recovered skull (courtesy Tile Films).