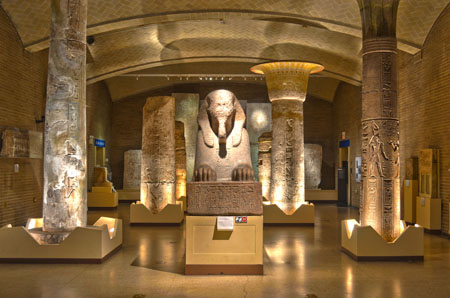 Saturday, October 19, 1:00 - 4:00 pm
National Archaeology Day Celebration
Hijinks with the Sphinx
Guests are invited to join Penn Museum Egyptologists and staff to celebrate the Sphinx! There will be stories of the Sphinx, and an exclusive display of Egyptian kitsch, items from pop culture based on ancient Egyptian themes—all from the personal collections of the Curators of the Egyptian Section of the Museum.
Guests can match wits in a True/False game about ancient Egypt, race through an Indiana Jones-style obstacle course, and enjoy an ancient hairstyles demonstration. Penn Museum members get an exclusive behind-the-scenes Sphinx history tour in the Museum Archives, while everyone can join the Sphinx for a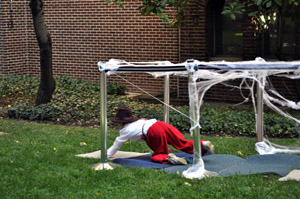 celebratory slice of cake. The Egyptomania afternoon, free with Museum admission, is sponsored in part by the Archaeological Association of America. Special pre-Halloween offer: dress like an ancient Egyptian and get in for half price!
For more information, and to find out how to start celebrating early, visit www.penn.museum/sphinx.