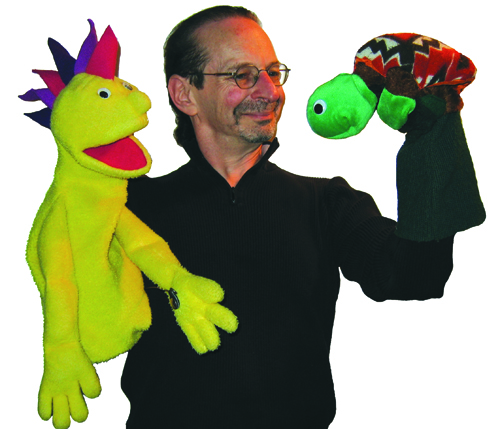 Wednesday, July 16, 11:00 am - 12:00 pm
"Summer Wonder" Children's Program
Aesop's Fables: Puppet Theatre Inside Out
Master puppeteer Steve Abrams involves his audiences in everything he does, from the simplest form of puppetry to expert (and very funny) presentations of Aesop's fables—in which a brave mouse, a lazy fox, and a very determined turtle are the featured players. Audience members can shake hands with a strange, blue animal that lives in Steve's suitcase, practice their own turtle voices, and enjoy a warm encounter with the world of imagination.
The Penn Museum's Summer Wonder July Wednesday morning series celebrates the diversity of the world's cultures with a fun and diverse lineup of performances and demonstrations perfect for kids ages 5 to 13 and the whole family. See the full lineup here.