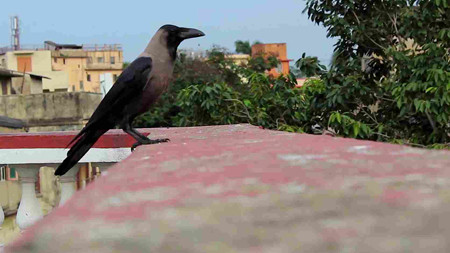 Sunday, October 12, 2:00 pm
Second Sunday Culture Films Series: India
The Penn Museum's Second Sunday Culture Films presents a new series, "Local Color." This season of culture films embraces the small but powerful aspects of culture that make our world vivid and spectacular. Two films by filmmaker Rowena Potts kick off the series, both making their Philadelphia premieres at this screening: Kaker Kolkata / Kolkata of the Crows (2012), a rumination on the cultural significance of crows in the dense urban environment of Kolkata (Calcutta), weaving together the voices and perspectives of some of the city's diverse inhabitants; and Mecho Bazaar / The Fish Market (2013), a short observational documentary exploring the daily rhythms and sensory dimensions of a neighborhood fish market in Kolkata. Manjita Mukharji, Lecturer, Penn South Asian Studies, helps to lead the post-screening discussion. Sponsored by the Penn Humanities Forum, Penn Cinema Studies, and the South Asia Center. Free with Museum admission.