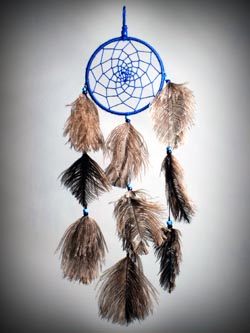 November 11
Sunday, 1:00 - 4:00 pm
Family Second Sunday Workshop
Catch a Dream

Native American dreamcatchers, objects created to protect owners against nightmares, originated with the Ojibwa Nation. Learn about dreamcatchers and other Native American objects and crafts, before fashioning a dreamcatcher to take home. Free with Museum admission. For more information, call 215.898.4016, or read about the full series here.