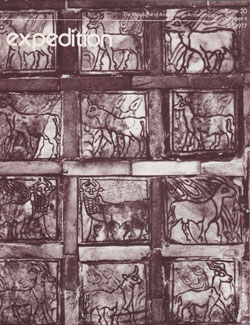 Special Issue: Ur
Cover: Photo by William Clough. Gaming board of shell and lapis lazuli from RT. 580 in the Royal Cemetery, now in the University Museum.
Features
[Special Issue Introduction]
Recollections of C. Leonard Woolley
Sir Max Mallowan, C.B.E.
Archival Glimpses of the Ur Expedition in the Years 1920 to 1926
Selected by Robert H. Dyson, Jr.
What Do We Know About the People Buried in the Royal Cemetery?
P. R. S. Moorey
The Ur Excavations and Sumerian Literature
Samuel Noah Kramer
Departments
New Directions--The Director Write