Penn Museum Welcomes Overbrook School for the Blind
as First Guests for Expanded "Touch Tours" Program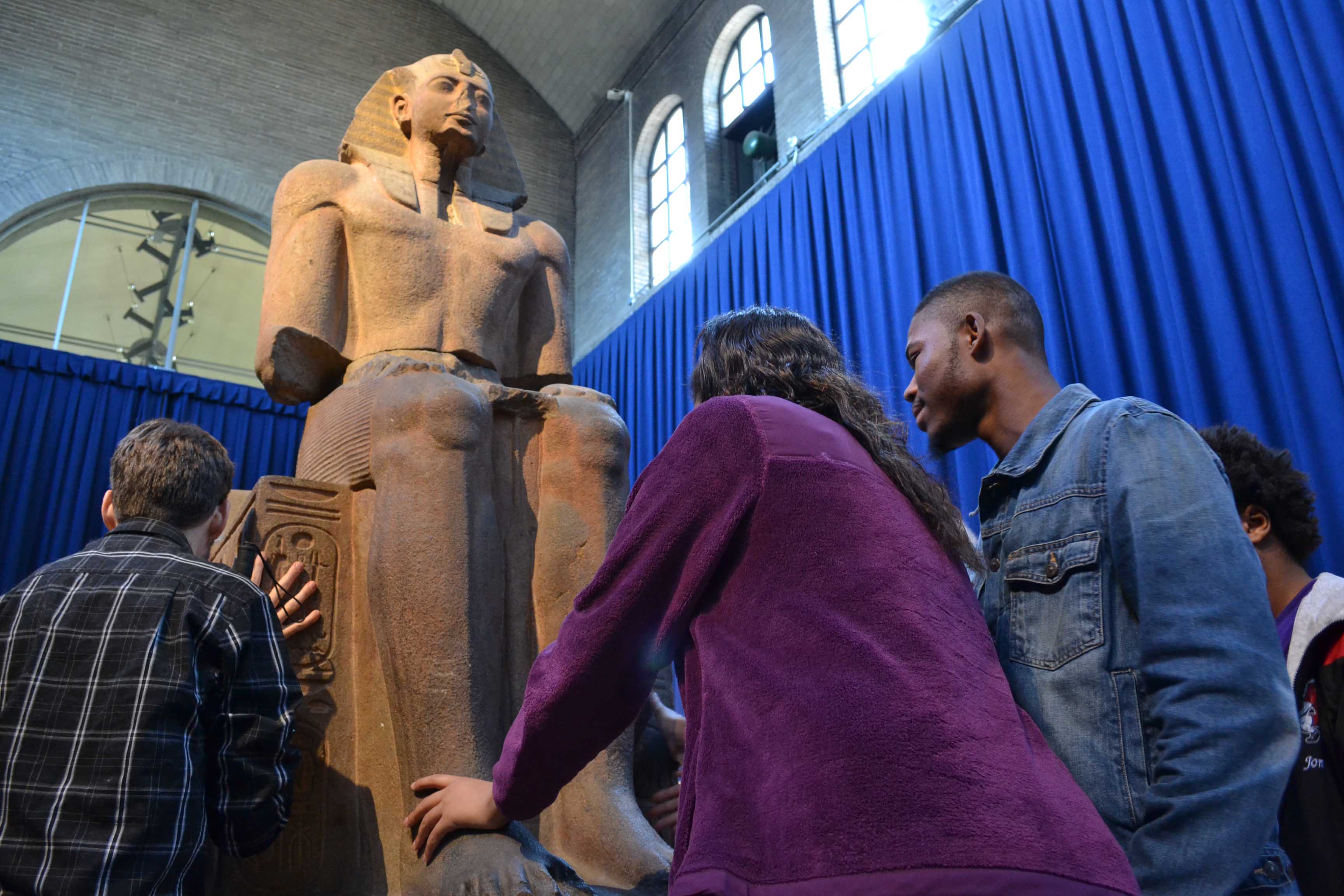 Penn Museum's "Insights to Ancient Egypt" Touch Tours program for blind and low-vision visitors is off and running for a second season, now through December 16. Trish Maunder, Project Coordinator for Special Tours and a disabilities program consultant for the Penn Museum, expanded and revamped the Touch Tours program in response to feedback from members of the community. New for 2013 is a longer tour, assistant docents who themselves are blind or have low vision, the opportunity to touch and feel stone artifacts in the Upper Egypt gallery, a classroom mummification component allowing guests to feel replicas of a brain hook, canopic jar and special commissioned scale replicas of artifacts too large or too fragile to handle directly.
Along with Nina Levent, Executive Director of Art Beyond Sight, Trish trained the museum's sighted docents to address the needs of visitors with alternative learning styles through adaptive techniques. One tip that sighted docent Gene Magee uses is to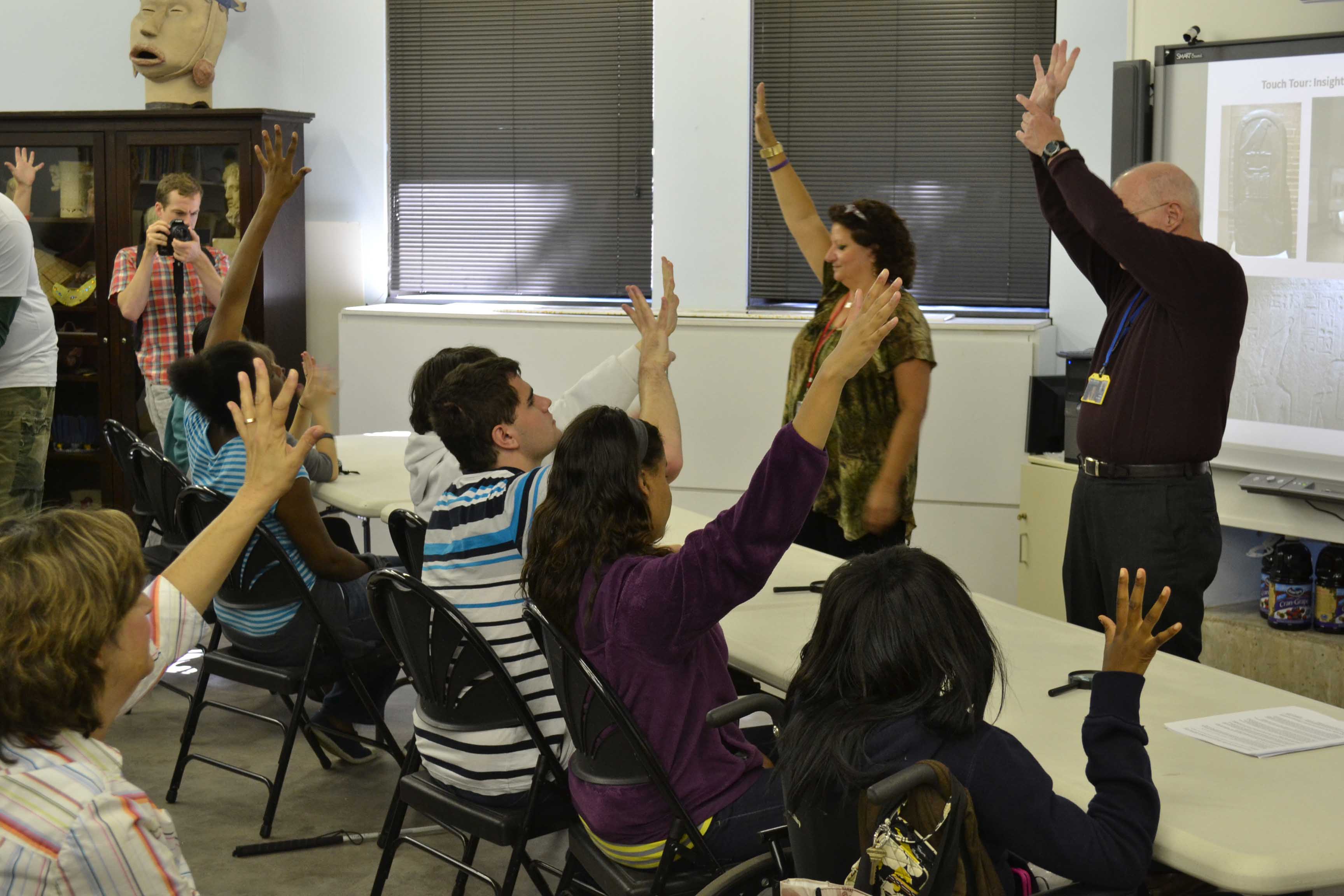 involve movement to help communicate scale and perspective. Lifting his arm, he explained, "Lift your hand above your head. This is your map of Egypt. The top of your hand represents the delta area, and the Nile flows from your shoulder to your hand, because it flows South to North."
Mr. Magee also offers navigation tips through museum corridors by describing potential obstacles—a water fountain here or a sharp left turn there—plus he uses the ventilation system. "When you turn right, you feel the cool air from the vents on your face," he said.
After removing rings and using sanitized hand wipes to remove oils, Touch Tour program guests are allowed to feel the duck, bull, basket and other hieroglyphs on the base of the seated statue of Ramesses II. They may reach for the edges of where its arms should be. Sculptor Maria Mossette Kretschmann's replica sits on a cart a few steps away, enabling visually impaired visitors to feel the statue's broken-off nose and other defining features. The replica also offers a tactile option for guests using wheelchairs.
Ms. Maunder has already welcomed her first guests to this year's Touch Tour program. A group of eleven Overbrook School for the Blind students ranging from 9th to 12th grades and four of their teachers visited the museum Monday, September 30th.
While many Mondays are booked, a few spaces remain for both individuals and groups with low vision or blindness. Contact Ms. Maunder at 609.760.8223 or This email address is being protected from spambots. You need JavaScript enabled to view it. .
Check out what's new in the 2013 "Insights into Ancient Egypt" Touch Tour program.