Mayor's VIPs Freshman Awards Ceremony at Penn Museum Celebrates Effort, Education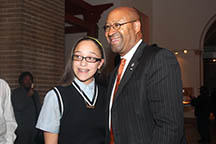 It was an afternoon for celebration, inspiration, and parental pride at the Penn Museum Thursday, November 21, as the Mayor's VIPs Program acknowledged—and rewarded—hundreds of Philadelphia High School freshman who have obtained perfect school attendance this semester.
Mayor Nutter headlined the event, addressing the students and their parents in the Museum's Harrison Auditorium, where the importance and accessibility of higher education for a better future was the theme. Also speaking: Eric Furda, Dean of Admissions, University of Pennsylvania, Kenny Williams-Medley, PhillyGoes2College program, and Shane Doud, Executive Assistant, Mayor's Office of Education.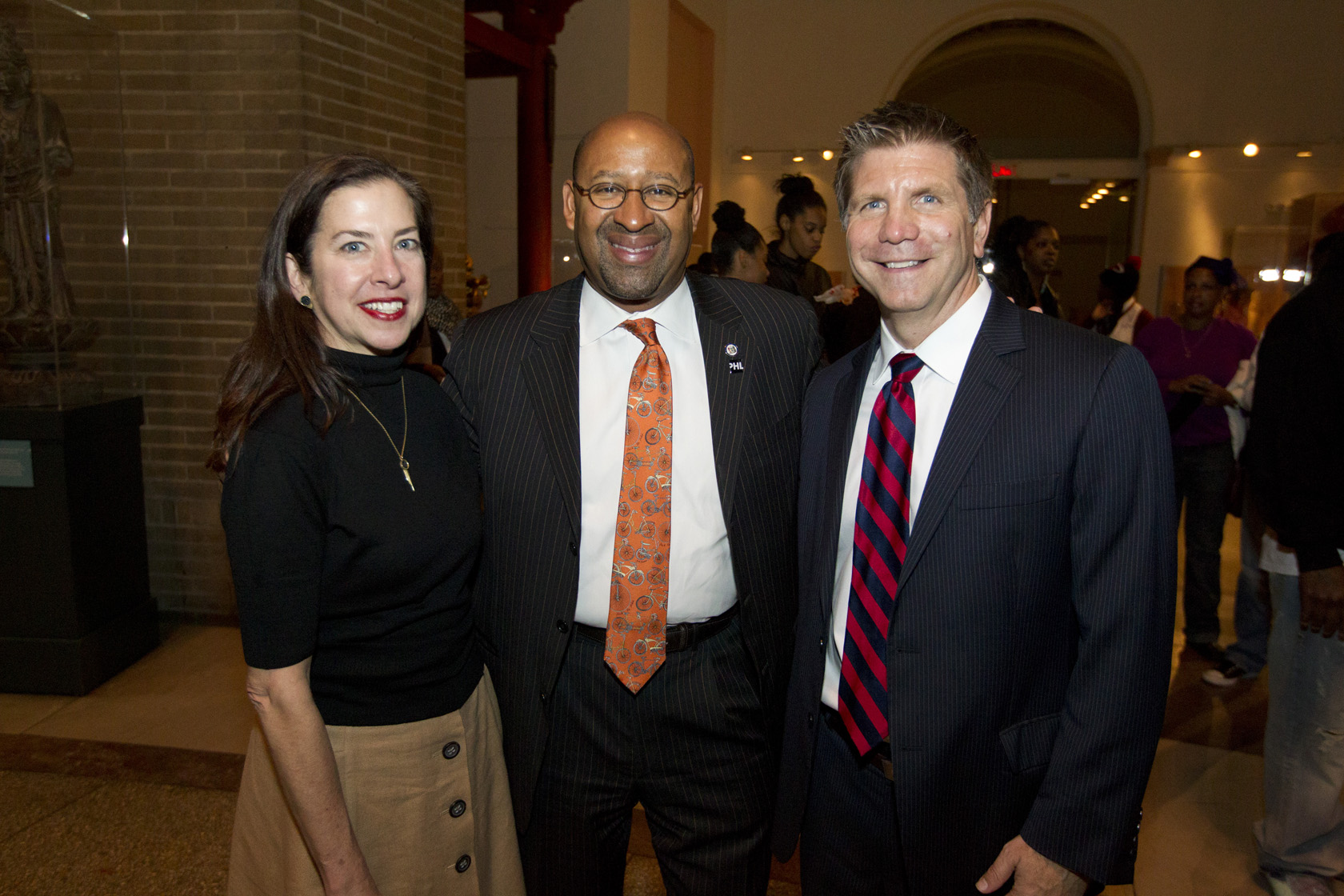 Throughout, student achievement was in the spotlight: a string quartet from the Philadelphia High School for Creative and Performing Arts (CAPA) performed as the honored guests arrived.
Penn Museum's Director Julian Siggers congratulated the students and their parents and invited them to stay after the reception to tour the Museum's international galleries, and meet staff and docents with interactive "cartifacts."
In addition, students received tickets to Philadelphia sporting events—and the opportunity to meet the City's Mayor.
Additional photos from the event are on our
Flickr page
.
Photos: Mayor Michael Nutter poses for photographs with the High School honorees in the Museum's Rotunda: here, Frances Garcia of the Marianna Bracetti Academy Charter School, and Nicholas DelRosario of the High School of the Future. Below: Jean Byrne, Merle-Smith Director of Learning and Museum Programs, Mayor Michael Nutter, and Eric Furda, Dean of Admissions, University of Pennsylvania, pose for a photograph (Photograph by Mitchell Leff). Student honoree Mercy Ann Mathews and her family get an up close and personal look at Classical World helmet styles with Penn Museum volunteer docent Joe Balmos (at right). Students touch in with Senior Conservator Lynn Grant, working In the Artifact Lab with ancient Egyptian mummies.