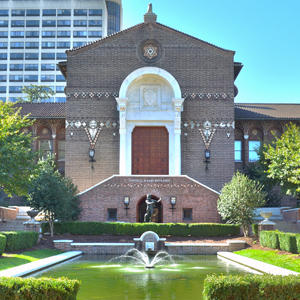 Philadelphia is one of the best cities in the world to experience art. From the magnificent museums of the Benjamin Franklin Parkway, to renowned schools for emerging artists; from the city's carefully crafted gardens and botanical designs, to the historical creations found right here at the Penn Museum—there are countless ways to find the artistic side of Philly. And this summer, you're invited for a specially curated tour of some of the best art the city has to offer.
This summer on Instagram, the Penn Museum is teaming up with The Barnes Foundation, the Pennsylvania Academy of Fine Arts, the Pennsylvania Horticultural Society, and the Philadelphia Museum of Art to bring you a "Summer With Art"—a series featuring magnificent art from each participating organization, based on fun, weekly themes that speak to the summer season—like "Down the Shore," "Bright and Brilliant," "Summer Blockbusters," and more. The "Summer With Art" series is presented with help from our friends at Visit Philadelphia.
Follow us on Instagram to see what the "Summer With Art" has in store:
The Barnes Foundation: @barnesfoundation
Penn Museum: @pennmuseum
Pennsylvania Academy of Fine Arts: @pafacademy
Pennsylvania Horticultural Society: @philaflowershow
Philadelphia Museum of Art: @philamuseum
Visit Philadelphia: @visitphilly
Join the fun! Post your own photos of your summer art experiences in Philadelphia with the hashtag #SummerWithArt. One lucky Instagrammer (chosen at random) who uses the hashtag #SummerWithArt will take home a four-pack of FREE admission passes to the Penn Museum at the end of the summer.