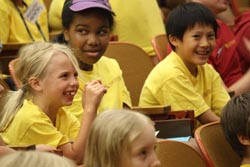 PHILADELPHIA, PA—Penn Museum's Summer Wonder series returns this season with a stellar lineup of performances and demonstrations that are perfect for the whole family. This weekly program offers an opportunity to enjoy international music, learn traditional Aztec dance, hear stories about the ancient Maya, and much more!
Summer Wonder programs run Wednesday mornings from June 20 through August 8, from 10:30 to 11:30 am, with the exception of July 4. The programs are free with Museum admission donation.
The 2012 schedule follows:
June 20 Phil-A-Rhythm—Shake, Scrape and Strike
Shake, scrape and strike—three of the ways that percussion instruments are played. The Phil-A-Rhythm Percussion Quartet explores the amazing range of instruments in the percussion family, their origins, and their unique sounds.
June 27 Doc Gibbs Ensemble—African Percussion and Dance
The drum has been used as a communication tool for centuries. Explore drums and percussion instruments from Africa, Brazil and the Caribbean. Jam out as you learn the history of African drumming, percussion, and dance.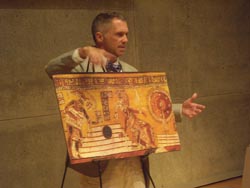 July 11 Tom Lee—Tales from the Popol Vuh
Popol Vuh, the Quiche Maya book, is an amazing document that has survived against all odds and contains a trove of amazing stories and myths. Tom Lee brings the world of the Maya vividly to life in these stories, which reference not only religious beliefs and cultural traditions, but also small details of daily living among the Maya.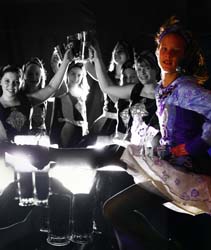 July 18 Rebel Heart Irish Dancers—Beyond Lord of the Dance
"Beyond Lord of the Dance" creatively weaves the history of Irish Dance through dramatized storytelling and reveals some of the many mysteries of Irish Dance. Learn the difference between a Reel and a Jig and give Irish Dance a try for yourself.
July 25 Al Bustan Seeds of Culture—Arabic Music
Members of the Philadelphia Arab Music Ensemble with director Hanna Khoury play a reopertoire of classical Arab music from Egypt, Lebanon, and Syria.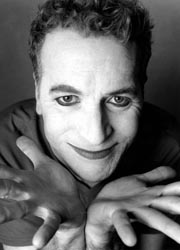 August 1 Bill Bowers—Mime Over Matter
Master mime and Broadway veteran Bill Bowers presents a lively and thought-provoking show, as he explores a variety of topics about silent storytelling through music and pantomime.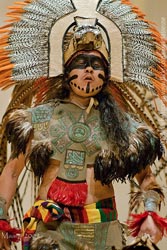 August 8 Ollin Yoliztli Calmecac—Aztec Music and Dance
In the Nahuatl language, Ollin Yoliztli Calmecac translates "school of blood moving in the heart." Learn about the pre-Inquisition Mexicayotl culture as you delight in Aztec music and dance, and participate in the White Eagle Dance.
Following each Summer Wonder presentation, children and their families are invited to explore the Penn Museum's three floors of galleries featuring artifacts from Egypt, Asia, the Mediterranean, the Near East, North and Central America, and Africa. Throughout the summer, guests can experience MAYA 2012: Lords of Time, a world premiere exhibition exploring the time-ordered universe of the ancient Maya. Guests planning to visit MAYA 2012 must buy special timed tickets for the exhibition.
Both Museum Shops are participating in the Summer Wonder 2012 program. In addition to the Museum Shop's regular hours, the Pyramid Shop for children opens on Summer Wonder Wednesdays from 11:00 am to 3:00 pm. The Shop features games, toys, books, crafts, and jewelry geared to young visitors.
For more information or to pre-register groups of 10 or more (no pre-registration necessary for individuals and families), contact the Education department at 215.746.6774 or This email address is being protected from spambots. You need JavaScript enabled to view it. .
Penn Museum (the University of Pennsylvania Museum of Archaeology and Anthropology), celebrating its 125th anniversary in 2012, is dedicated to the study and understanding of human history and diversity. Founded in 1887, the Museum has sent more than 400 archaeological and anthropological expeditions to all the inhabited continents of the world. With an active exhibition schedule and educational programming for children and adults, the Museum offers the public an opportunity to share in the ongoing discovery of humankind's collective heritage.
Penn Museum is located at 3260 South Street, Philadelphia, PA 19104 (on Penn's campus, across from Franklin Field). Public transportation to the Museum is available via SEPTA's Regional Rail Line at University City Station; the Market-Frankford Subway Line at 34th Street Station; trolley routes 11, 13, 34, and 36; and bus routes 12, 21, 30, 40, and 42. Museum hours are Tuesday and Thursday through Sunday, 10:00 am to 5:00 pm, and Wednesday, 10:00 am to 8:00 pm, with P.M. @ PENN MUSEUM evening programs offered select Wednesdays. Closed Mondays and holidays. General admission donation is $12 for adults; $10 for senior citizens (65 and above); $8 for U.S. Military; $8 for children (6 to 17) and full-time students with ID; free to Members, PennCard holders, and children 5 and younger; "pay-what-you-want" the last hour before closing. Hot and cold meals and light refreshments are offered to visitors with or without Museum admission in The Pepper Mill Café; the Museum Shop and Pyramid Shop for Children offer a wide selection of gifts, books, games, clothing and jewelry. Penn Museum can be found on the web at www.penn.museum. For general information call 215.898.4000. For group tour information call 215.746.8183.