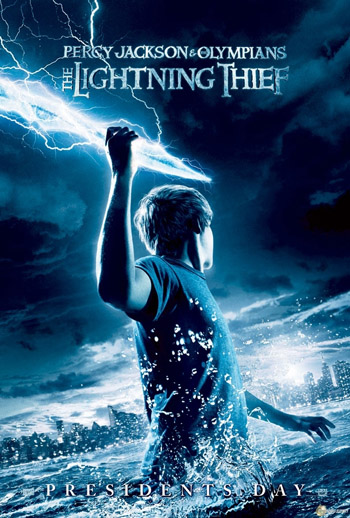 Penn Museum is pleased to partner with the producers of
Percy Jackson and the Olympians: The Lightning Thief
, in theaters beginning February 12!
Young readers may be familiar with Percy Jackson, young hero of the Olympians, Gods and Monsters series by author Rick Riordan.  Percy thinks he is like every other kid-until he learns that, well, he is a demi-god, and the father he never knew is Poseidon, God of the Sea.  His book adventures begin in The Lightning Thief, now a major motion picture!
Percy Jackson fans should go to the Philadelphia Inquirer's website for a chance to win tickets to the movie--and a family four-pack to the Penn Museum's sleepover event, 40 Winks with the Sphinx.
On Thursday, February 4, Penn Museum will give away free preview passes to guests who request them, WHILE SUPPLIES LAST! (Preview is Thursday, February 11, 7:30 pm at the AMC Lowes Theater in Cherry Hill, New Jersey.)
Percy Jackson fans will feel right at home in the Penn Museum's gallery suite, Worlds Intertwined: Etruscans, Greeks and Romans where they'll meet up with a variety of Greek and Roman gods-including, if you look closely, the Greek god Poseidon!
Save your Percy Jackson movie ticket stubs, and continue the adventure at the Penn Museum-where we'll give adults $2 off, seniors and youth $1 off, admission donation, February 13 through March 2010!