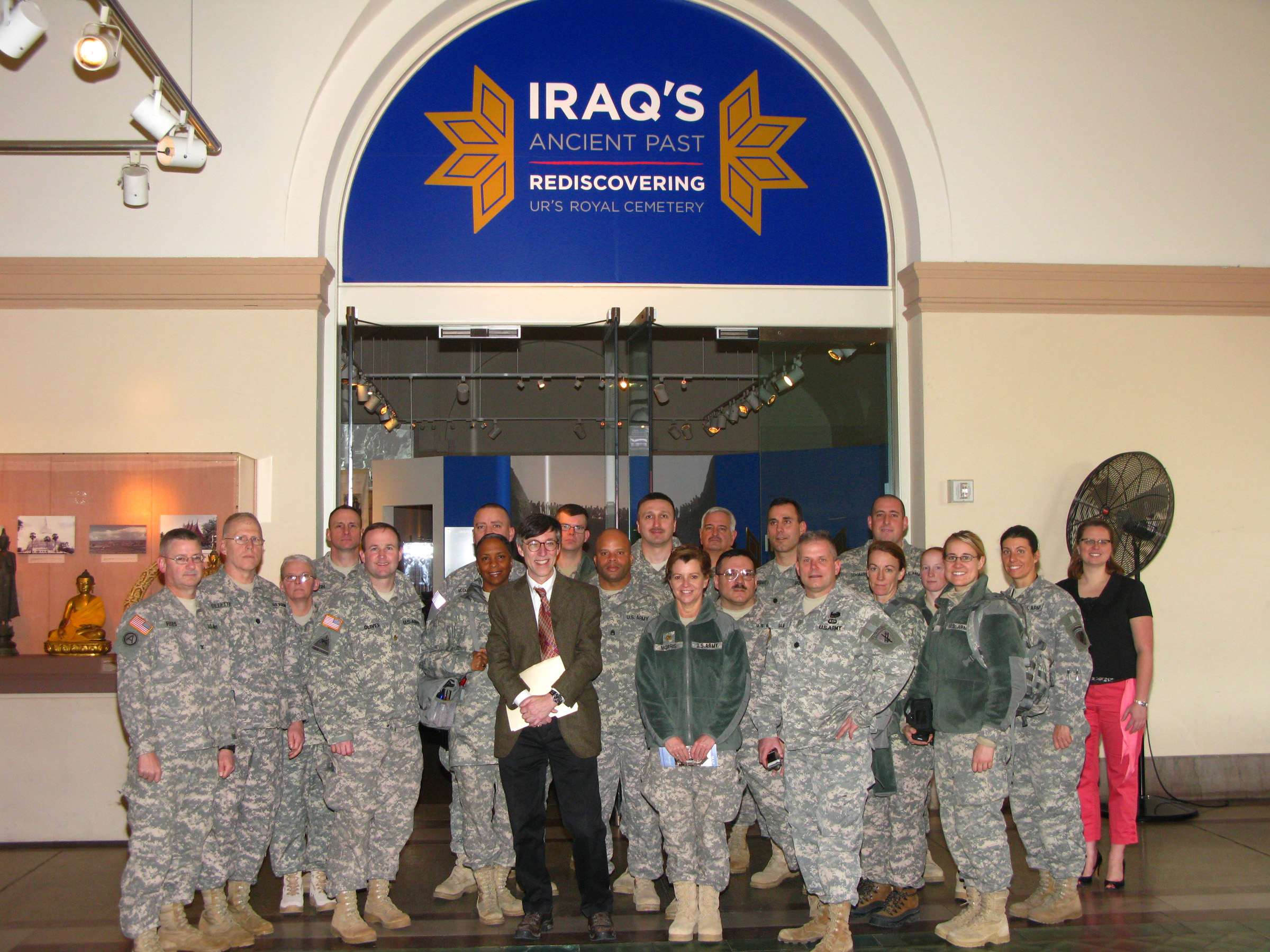 On Monday morning, January 11, 2010, twenty-eight United States army soldiers from Fort Dix, New Jersey--some who have already been in active duty in Iraq and/or Afghanistan-visited the Penn Museum for a special tour of Iraq's Ancient Past: Rediscovering Ur's Royal Cemetery and a private opportunity to visit the Museum, closed to the public on Mondays.
Penn Museum Deputy DIrector Dr. C. Brian Rose welcomed the soldiers and offered a short introduction. Katherine Blanchard, Keeper of the Museum's Near East Section, provided a tour to the soldiers, who will be deployed to Afghanistan soon.
Dr. Rose, who is also President of the Archaeological Institute of America, had traveled to Fort Dix in
November, to speak to soldiers about cultural heritage issues and looting of archaeological sites in Iraq and Afghanistan.  The Penn Museum visit was a follow up opportunity for the soldiers to see and learn more about the region's rich cultural heritage.
Staff Sergeant Stefanie Mason, who had done a tour of duty in Iraq in 2004, recognized some of the material in the exhibition as similar to what she had seen in Iraq.  "I think its great having it preserved," she said.  "It's important for people to see."
Major Brian Stoll, who had been in Iraq in 2003, examined an enlarged photograph of the Ur ziggarat.  "I toured around Ur for about a day.  We got to go up on to the top of the ziggarat," he said, recalling his experience at the site, where he noted "there is a feeling of a presence of history."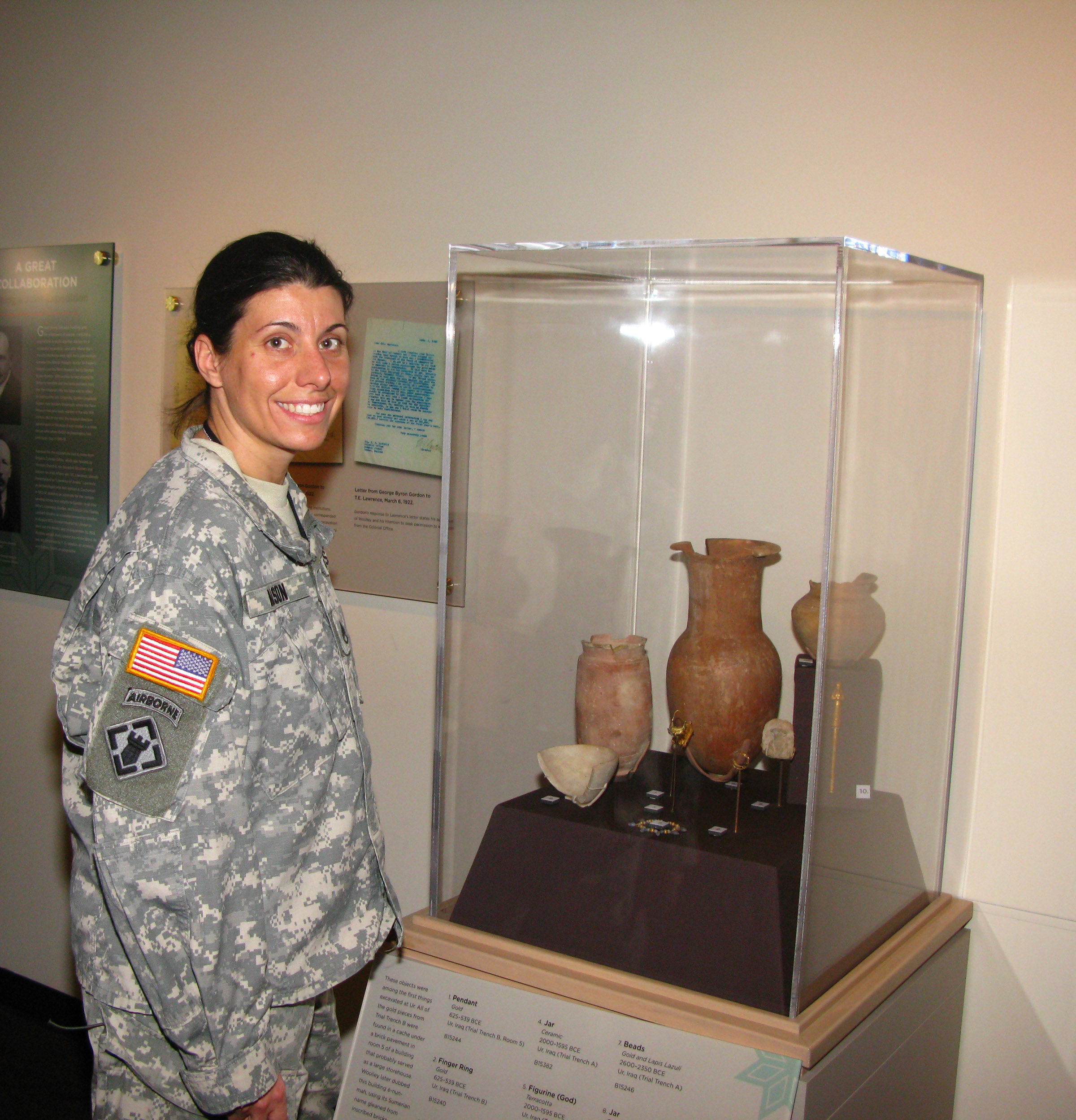 Sergeant Brian Diepa was one of the soldiers who had heard Dr. Rose's talk prior to the visit.  "It was great-it motivated us to maintain and preserve their heritage," he said.
Iraq's Ancient Past: Rediscovering Ur's Royal Cemetery, a new Penn Museum exhibition which opened in October, features 4,500 year old world-famous art and artifacts excavated by the Penn Museum in the 1920s-30s at the royal tombs of Ur.
Photos, top to bottom: 1. Soldiers from Fort Dix, New Jersey in front of the exhibition Iraq's Ancient Past with Dr. C. Brian Rose, Deputy Director, Penn Museum (center) and Katherine Blanchard, Keeper, Near East Section (far right).  2. Soldiers looking at 4,500 year old skulls from the royal tombs of Ur. 3. Ssg Stefanie Mason looks at a case of artifacts in the exhibition.  Photos: Penn Museum.