Penn Museum's Community Engagement Department maintains an active network of community partnerships. The Museum would especially like to thank the following partners for their time, commitment, and energy: Japan America Society of Greater Philadelphia,Camden County College, World Affairs Council of Philadelphia, University of the Arts, Bryn Mawr College, University City High School, Mast Community Charter School, Philadelphia High School for Girls, West Catholic High School, Strath Haven Middle School
Special thanks to the following generous supporters of the Penn Museum's education and community engagement programs: Dr. Hilary Conroy and Josephine Klein, Annette Merle-Smith, The Barra Foundation, the Louis N. Cassett Foundation, the Connelly Foundation, the Christopher Ludwick Foundation, the Lindback Foundation, the Albert B. Millett Memorial Fund, The Pew Center for Arts and Heritage, the Rittenhouse Foundation, the Rockefeller Foundation, the Malcolm Hewitt Wiener Foundation, AKer Philadelphia Shipyard, The Coca-Cola Company, the ING Foundation, the PNC Foundation, the Subaru of America Foundation, Turkish American Friendship Society, Turkish Cultural Foundation, Tasty Baking Company, and Wells Fargo.
General operating support is provided, in part, by the Philadelphia Cultural Fund.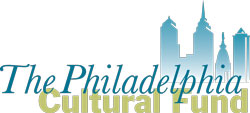 Sponsor a School Group
To help make our world-class collection more accessible for K-12 students attending underserved schools, the Penn Museum has created the Sponsor a School Group program which asks our corporate neighbors to underwrite free class trips for local school groups. Free visits include bus transportation assistance, a docent-guided tour of the galleries focusing on a cultural topic of the school's choosing, and related International Classroom speaker presentations and activities. A $1,000 contribution will help to underwrite a trip for a group of 50 - 60 students, plus teachers and chaperones.
Sponsor a School group today! (pdf)
To learn more about the benefits of participating in the Sponsor a School Group program, please call (215)746-8670.