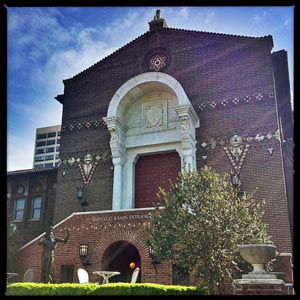 Penn Museum is fairly new to Instagram, and we're been loving all the great Museum photos that our visitors have posted.
We want to see more! This May, we're featuring a special contest to find the best Penn Museum photo on Instagram. The prize: two FREE double tickets good for admission to the Penn Museum and the Mütter Museum in Philadelphia!
To enter to win, just tag @pennmuseum in your Instagram photos from your next Penn Museum visit, anytime throughout the month of May. We'll be watching all throughout the month to see which visitor photo gets the most "likes." Whichever photo is in the lead by June 5 will win the grand prize!
Photos must be tagged with @pennmuseum between May 1, 2013 and May 31, 2013 in order to be eligible. Only photos of and inside the Penn Museum, our galleries, and our grounds will be considered (no beach pics, please!). The winning photographer will be notified via a comment on their photos after June 5, 2013, with instructions for collecting their prize.
Good luck—we're looking forward to seeing your shots!