Penn Museum has an active loan program involving institutions all over the world. Encompassing artifacts from the Museum's many sections—African, American, Asian, Egyptian, Mediterranean, Near East, and Oceanian—as well as the Museum Archives, these loans generally formed part of larger exhibitions curated and designed by other museums, either for showcase in their own galleries or for the purpose of traveling the show to multiple venues.
By agreeing to loan our objects and participate in these exhibitions, we not only share our amazing collections with museum visitors that may have never visited Penn Museum, we also provide other scholars the opportunity to interpret our collections in the light of their own interests, giving voice to elements of the past and to human culture that might otherwise remain silent.
The loan process and approval of all loans is coordinated by the Registrar for Loans.
---
Contact:
Anne Brancati Registrar, Loans
(215) 746-6975
---
Following is a list of exhibits/museums currently displaying our objects: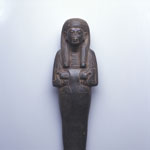 Children's Museum of Indianapolis (Indianapolis, IN)
"Treasures on Earth"
June 11, 2011 – June 11, 2014
34 Egyptian Objects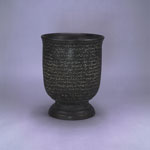 Brigham Young University (Traveling to 2 Venues)
"Beauty and Belief: Crossing Bridges with the Art of Islam"
Brigham Young University Museum of Art (Provo, UT) – February 24, 2012 – September 29, 2012
http://moa.byu.edu
The Indianapolis Museum of Art (Indianapolis, IN) – November 2, 2012 – January 13, 2013
http://www.imamuseum.org/
"Beauty and Belief: Crossing Bridges with the Art of Islam"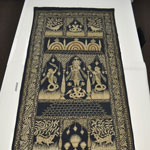 Winterthur Museum, Garden and Library (Winterthur, DE)
"A Lasting Legacy: Sixty Years of Winterthur Graduate Programs"
May 25, 2012 – June 17, 2013
1 Asian Objects
National Museum of African Art (Washington, DC))
"African Cosmos: Stellar Arts"
June 20, 2012 – December 9, 2012
18 Egyptian Objects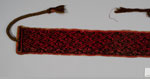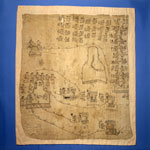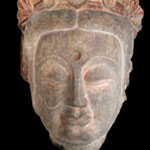 Institute for the Advanced Study of the Ancient World (New York, NY)
"Echoes of the Past: The Buddhist Cave Temples at Xiangtanghsan"
September 5, 2012 – January 6, 2013
5 Asian Objects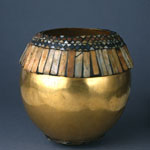 Discovery Science Center (Santa Ana, CA)
"Indiana Jones and the Adventure of Archaeology"
October 12, 2012 – April 13, 2013
69 Objects from six different Curatorial Sections and 4 Archival Documents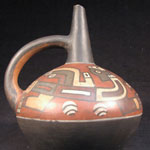 Cleveland Museum of Art (Traveling to 3 Venues)
"The Realm of the Condor: Wari, the Art of a Pre-Inca Empire"
The Cleveland Museum of Art (Cleveland, OH) – October 28, 2012 – January 6, 2013
http://www.clevelandart.org
Museum of Art | Nova Southeastern University (Ford Lauderdale, FL) – February 10, 2013 – May 19, 2013
http://www.moafl.org/
Kimbell Art Museum (Fort Worth, TX) – June 16, 2013 – September 8, 2013
https://www.kimbellart.org/index.aspx/
2 American Objects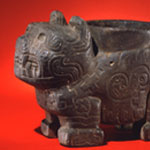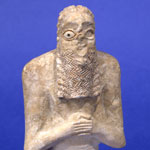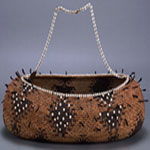 De Nieuwe Kerk Amsterdam (Amsterdam, Netherlands)
"The American Indian: Art and Culture between Myth and Reality"
December 12, 2012 – April 14, 2013
18 American Objects
http://www.nieuwekerk.nl/en/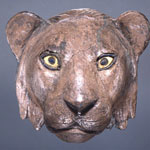 United Exhibits Group (Traveling to 2 Venues in Taiwan)
"Searching for Lost Empires: Stories of Exploration, Greed, and Murder"
Chiang Kai-shek Memorial (Taipei, Taiwan) – January 15, 2013 – April 14, 2013
http://www.cksmh.gov.tw/eng/index.php
National Museum of Science & Technology (Kaohsiung, Taiwan) – May 4, 2013 – September 1, 2013
http://www.nstm.gov.tw/english/