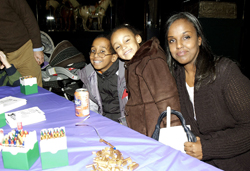 PHILADELPHIA 2011
--Grab a "passport" and experience the spirit of the holiday season on Sunday, December 4th, 1:00 - 4:00 pm, at the Penn Museum's 16th annual
Peace around the World
family afternoon. All visitors receive Museum "passports" with itineraries to visit nine cultures via nine speakers and explore holiday traditions from around the world. The day also features a Middle Eastern drumming workshop, children's world music performances, storytelling, "Adopt an Artifact" activities, face painting by Peanutbutter's artist troupe, balloon art, international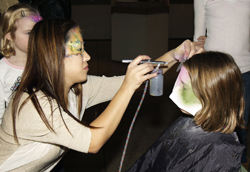 family crafts, free treats for children, and more!
Visitors who bring a new, unwrapped toy donation receive buy-one-get-one free admission (of equal or lesser value), one discount admission per toy. All toys will be donated to families, shelters, and community centers in West Philadelphia through Penn Volunteers in Public Service (VIPS), of The Netter Center for Community Partnerships.
Visit Nine Cultures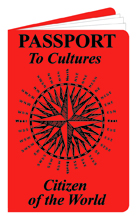 Guests pick up their "passports" when they enter the Penn Museum, before "departing" on their world tour. Presenters from Penn Museum's International Classroom program, celebrating its 50th anniversary this year, setup in different galleries stamp visitors' passports after sharing aspects of their country's holiday festivals, history, and customs. Passports stamped with four or more countries receive a small world-traveler memento.
Two speakers from India showcase different aspects of Diwali--the Festival of Lights. During Diwali, lights are lit to celebrate the victory of good over evil and welcome Lakshmi, the goddess of wealth and prosperity. Rita Sheth, originally from Gujarat, India, introduces guests to Garbha and Dandiya--the folk dance of Gujarat (Western Indian state) and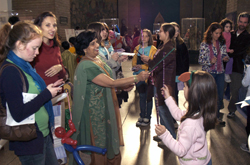 traditional dances of Diwali. Garbha is a colorful rhythmic dance, which features whirling dancers spinning faster and faster until the music reaches its zenith. Sudha Ganesh, originally from Chennai, Tamil Nadu, India, discusses Rangoli--elaborate designs of ancient symbols drawn on the ground or in courtyards and showcased at Hindu festivals such as Diwali, Pongal, and Navaratri. Sudha also demonstrates the art of sari wrapping on interested visitors.
Zambia is known for its seventh natural wonder of the world--the Victoria Falls. But during the Museum's Peace around the World event, Muna Ngenda, a Temple graduate student from Zambia, speaks about a much wider array of topics, including contemporary life in Zambia and how its citizens mesh globalized city life with customs and traditions handed down through generations. Muna also offers a show-and-tell table of artifacts and musical instruments and shares his country's art, music, cuisine, and sports.
Members of Lajna Imaillah, the women's auxiliary of the Ahmadiyya Muslim Community, introduce the festivals, art, and history of Islamic culture around the world. Interactive opportunities for children include writing one's name in Arabic and henna hand art.
Giovanna Marini, originally from Italy, presents Christmas and New Year traditions as they are celebrated in the North, South, and Central regions of Italy. Giovanna shows how Christmas in Italy is a blend of familiar Christian traditions together with pagan celebrations pre-dating Christmas. Visitors can learn about the witch Befana and the celebration on January 6, when children hang stockings on the Christmas tree and are given sweets and presents if they are good, or coal if they are bad (much like Santa Claus). The origins of Vischio, celebrated on New Year's Eve, lets one experience a surprise kiss as one would by standing under mistletoe! Visitors can make Italian Christmas cookie ornaments to take home and hang on the tree.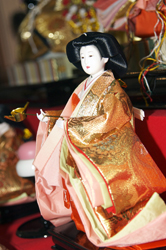 The mother-daughter-son team of Kaori, Sumire, and Redmond Clevenger talk about Hina Matsuri, or "Girls' Day," and Tango no Sekku, "Boys' Day." Both "Girls' Day" and "Boys' Day" celebrate the growth, happiness, and personalities of young children. An exhibit of traditional Japanese dolls donated by Cecilia Segawa Seigle, Penn Professor Emerita of Japanese Studies, will be on display from Penn Museum's International Classroom collection. Also, visitors can try an origami craft, the traditional Japanese art of paper folding.
Students from Natives at Penn, Penn's American Indian student organization, speak about their cultures and modern lives as American Indians in the 21st century. Today there are more than five million people from 565 federally recognized tribes in America. Students representing Lenape, Tewa, Cherokee, Lakota, Apache, Oglala Sioux, and Navajo share their traditions, seasonal ceremonies, art, and varied languages at the interactive table.
Students from the Drexel Turkish Student Association familiarize visitors with Turkey's rich culture, heritage, religion, and traditions. Visitors can learn about legendary hero and father, Mustafa Kemal, who revolutionized Turkey's culture and policies, and eternalized his political view with the motto "peace at home, peace around the world."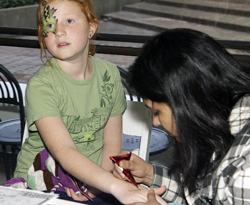 Muqaddas Ijaz, a student from Rowan University and originally from Pakistan, narrates the story of Eid and other festivals of Pakistan. Muqaddas also gives an introduction to Urdu, the national language of Pakistan, and demonstrates the art of mehendi, also known as henna.
Pianpian Xie, a Penn graduate student originally from China, shares the festivities of the Chinese New Year. A calligraphy expert, Pianpian shows visitors how to write Chinese characters in calligraphy. Pianpian's table brings China's diverse culture to visitors through photos, mementos, and maps.
Storytelling and Music
Blue Deer Storytelling presents at 1:30 pm and 3:00 pm, when Michele Belluomini recounts four great tales for children including a humorous story about building bridges (literally and figuratively), a moral tale about a king who spills honey, a comic tale of chameleons, and a Lenape Indian story.
Music resonates throughout the Museum when the Episcopal Academy Middle School Choir and Orchestra lend their voices to the festivities at 1:00 pm, Bill and Tammy's Children's Musical Express performs holiday world music at 2:00 pm, and master percussionist Joseph Tayoun presents a workshop on Middle Eastern hand drumming at 3:30 pm.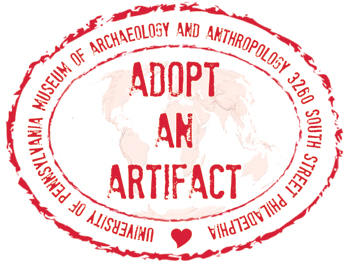 Throughout the day, the Museum's "Adopt an Artifact" conservation program is showcased in the Lower Egyptian (Sphinx) Gallery. Attendees can learn about artifact preservation, play puzzle and memory games at an "Adopt an Artifact" table, and create holiday artifact ornaments. Museum mascots are present to meet and greet visitors and Penn Museum members at the Household level can take this opportunity to decorate gingerbread sphinx cookies.
Visitors can enjoy Peanutbutter's face painting troupe and balloon creations by Family Fun balloon artists. Also, throughout the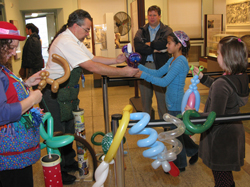 afternoon, attendees are encouraged to create holiday crafts such as unity wreaths, and children can refuel in the Chinese Rotunda with a free cupcake from Wolfgang Puck and Associates.
The Pepper Mill Café gets into the spirit, offering a 10% discount on a variety of hot entrées and holiday desserts available for purchase. The Museum Shop and the Pyramid Shop for children offer the public a 10% discount and an international shopping experience, featuring holiday gifts that are fair trade and globally responsible, ecologically sustainable and "green."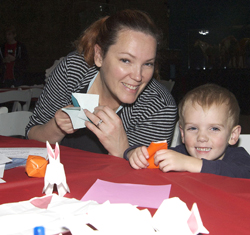 Peace around the World is co-sponsored by the Museum's Women's Committee; Penn's Middle East Center, Center for East Asian Studies, South Asian Center and African Studies Center, and the Graduate School of Education; the Bharatiya Cultural Center; the Bharatiya Vidayalaya of Montgomeryville, Pa.; Wolfgang Puck and Associates; and Canada Dry©. The event is free with Museum admission donation ($10 general admission; $7 senior citizens [65+] and military personnel; $6 students [with ID] and children [6 to 17]; free for children under 6, Museum members, and PennCard holders).
The University of Pennsylvania Museum of Archaeology and Anthropology is dedicated to the study and understanding of human history and diversity. Founded in 1887, the Museum has sent more than 400 archaeological and anthropological expeditions to all the inhabited continents of the world. With an active exhibition schedule and educational programming for children and adults, the Museum offers the public an opportunity to share in the ongoing discovery of humankind's collective heritage.
Penn Museum is located at 3260 South Street, Philadelphia, PA 19104 (on Penn's campus, across from Franklin Field). Public transportation to the Museum is available via SEPTA's Regional Rail Line at University City Station; the Market-Frankford Subway Line at 34th Street Station; trolley routes 11, 13, 34 and 36; and bus routes 12, 21, 30, 40 and 42. Museum hours are Tuesday and Thursday through Sunday, 10:00 am to 5:00 pm, and Wednesday, 10:00 am to 8:00 pm, with P.M. @ PENN MUSEUM evening programs offered weekly. Closed Mondays and holidays. Admission donation is $10 for adults; $7 for senior citizens (65 and above) and military; $6 children (6 to 17) and full-time students with ID; free to Members, PennCard holders, and children 5 and younger; "pay-what-you-want" the last hour before closing. Hot and cold meals and light refreshments are available to visitors with or without Museum admission in The Pepper Mill Café; the Museum Shop and Pyramid Shop for Children offer a wide selection of gifts, books, games, clothing, and jewelry. Penn Museum can be found on the web at www.penn.museum. For general information call (215)898-4000. For group tour information call (215)746-8183.
Image Captions: (Top image) Penn Museum's 16th annual Peace around the World event is a great time for children and families to get into the holiday spirit and experience celebrations from around the world. (2nd image) A young guest receives detailed facepaint art by Peanutbutter Facepainters at last years 15th Annual Peace around the World event. (3rd image) At Penn Museum's Peace around the World event, children and families receive Museum "passports" to be stamped by the different representing cultures they visit. (4th image) International presenters from India return to Penn Museum's 16th Annual Peace around the World event and introduce guests to the art and culture of India with hands-on activities. (5th image) One of many traditional Japanese dolls donated by Cecilia Segawa Seigle on display during this year's 16th annual Peace around the World day. (6th image) Maqaddas Ijaz shares aspects of her native country's traditions, including mehendi on a young visitor, at last year's Peace around the World event. (7th image) Adopt-an-Artifact logo for the Penn Museum's conservation program, which is part of Peace arouond the World activities, on Sunday, December 4. (8th image) Family Fun balloon artists are back this year to fashion balloons into colorful creatures during the 16th annual Peace around the World event. (Bottom image) Nancy and Cole Byrne learn origami as visitors can at this year's 16th annual Peace around the World event, on December 4. All photos credit: Penn Museum.