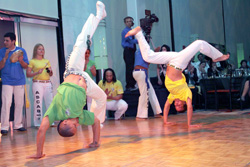 PHILADELPHIA, PA 2011--This year's Summer Wonder series at the University of Pennsylvania Museum of Archaeology and Anthropology will have children and their families belly dancing, listening to world music and the folk music of yesteryears, exploring ancient Greece, "journeying" to Uganda, discovering science through experiments-and more!
Summer Wonder 2011 programs run Wednesday mornings for eight weeks, June 22 through August 10, from 10:30 to 11:30 am. The programs are free with Museum admission donation. For more information or to pre-register groups of 10 or more (no pre-registration necessary for individuals and families), contact the Education department at (215) 746-6774 or This email address is being protected from spambots. You need JavaScript enabled to view it. .

2011 Schedule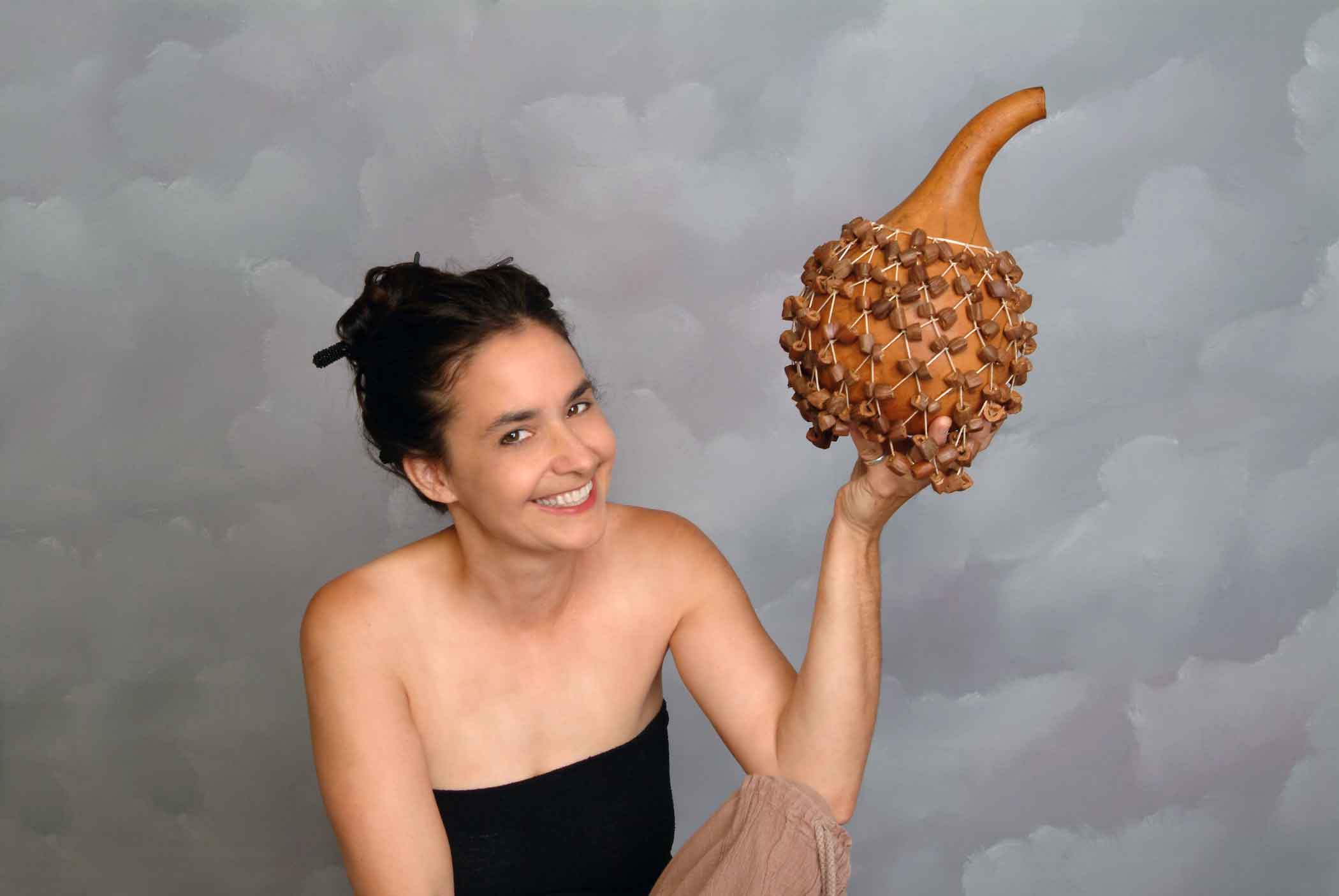 June 22: Daria's Worldfest
Internationally acclaimed musician and recording artist Daria enchants audiences with multi-cultural music from around the globe. Playing authentic instruments such as guiros, buffalo drums, cajones, sekeres, and singing bowls, Daria Marmaluk-Hajioannou brings a special interactive session of world music to the Penn Museum.
June 29: Chariot of the Sun
Seth Reichgott's one-man-show, Chariot of the Sun, brings to life the heroes, gods, and monsters of Greek mythology. Seth uses poetry, masks, and mime in a dynamic presentation that offers fun and simple introductions to the stories of ancient Greece.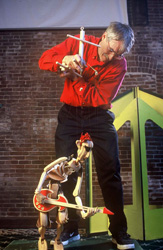 July 6: Mock Turtle Marionette Theater presents Tinker Tailor, Puppet Maker
Attendees of all ages "meet" a rock 'n roll guitarist, an exploding dragon, Bre'r Rabbit, and other characters when Mock Turtle's Artistic Director Doug Roysdon recounts a tale about the power of creating.
July 13: Colonial Music of Pennsylvania
David Hildebrand of The Colonial Institute presents a review of the Colonial Music of Pennsylvania. Audience members experience traditional Colonial American instruments and participate in folk music favorites, such as "Yankee Doodle."
July 20: Eda Ne Kakati (From the Past to the Present)
Artist Ssuuna takes audience members on a journey to Uganda through dance, song, music, and stories. Attendees gain a spirited understanding of Ssuuna's homeland in this interactive program with opportunities to try the instruments and dances of Uganda. This program is co-sponsored by the University of Pennsylvania African Studies Center.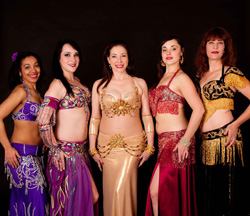 July 27: Habiba Dance Ensemble
Habiba Dance Ensemble demonstrates belly dance, folkloric and classical dances of Egypt and Tunisia. The audience is encouraged to participate with dancers on stage and learn how to shimmy, hip-drop, undulate, and more. This program is co-sponsored by the University of Pennsylvania Center for Middle East Studies.
August 3: Project Capoeira
Capoeira is a unique, high-energy Afro-Brazilian art form, originating centuries ago by Africans slaves in Brazil, that infuses dance, music, gymnastics, and self-defense. Project Capoeira performs a colorful, crowd-pleasing repertoire from this entertaining art form.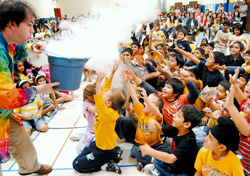 August 10: Piccirillio Sciencetellers presents Dragons and Dreams
Sciencetellers use experiments of flash paper, exploding bottles, and "cool" dry ice, to teach the science of fire and ice. Through the tale of Dragons and Dreams, attendees enjoy a spectacular adventure to a world where dragons are real, dreams come true, and only the most daring of people survive to tell the tale!
Following each Summer Wonder presentation, children and their families are invited to explore the Penn Museum's three floors of galleries featuring artifacts from Egypt, Asia, the Mediterranean, the Near East, North and Central America, and Africa.
Both Museum Shops are participating in the Summer Wonder 2011 program. In addition to the Museum Shop's regular hours, the Pyramid Shop for children opens on Summer Wonder Wednesdays from 10:00 am to 3:00 pm. The Shop features games, toys, books, crafts, and jewelry geared to young visitors.

The University of Pennsylvania Museum of Archaeology and Anthropology is dedicated to the study and understanding of human history and diversity. Founded in 1887, the Museum has sent more than 400 archaeological and anthropological expeditions to all the inhabited continents of the world. With an active exhibition schedule and educational programming for children and adults, the Museum offers the public an opportunity to share in the ongoing discovery of humankind's collective heritage.
Penn Museum is located at 3260 South Street, Philadelphia, PA 19104 (on Penn's campus, across from Franklin Field). Public transportation to the Museum is available via SEPTA Regional Rail Line at University City Station; the Market-Frankford Subway Line at 34th Street Station; trolley routes 11, 13, 34, and 36; and bus routes 12, 21, 30, 40, and 42. Museum hours are Tuesday and Thursday through Sunday, 10:00 am to 5:00 pm, and Wednesday, 10:00 am to 8:00 pm, with P.M. @ PENN MUSEUM evening programs offered select Wednesdays. The Museum is closed Mondays and holidays. Admission donation is $10 for adults; $7 for senior citizens (65 and above); $6 children (6 to 17) and full-time students with ID; free to Members, PennCard holders, and children 5 and younger; "pay-what-you-want" the last hour before closing. Hot and cold meals and light refreshments are offered to visitors with or without Museum admission in The Pepper Mill Café; the Museum Shop and Pyramid Shop for Children offer a wide selection of gifts, books, games, clothing and jewelry. Penn Museum can be found on the web at www.penn.museum. For general information call (215) 898-4000. For group tour information call (215) 746-8183.