Summer Day Camp for Children Ages 7 to 13
June 20 - August 12, 2011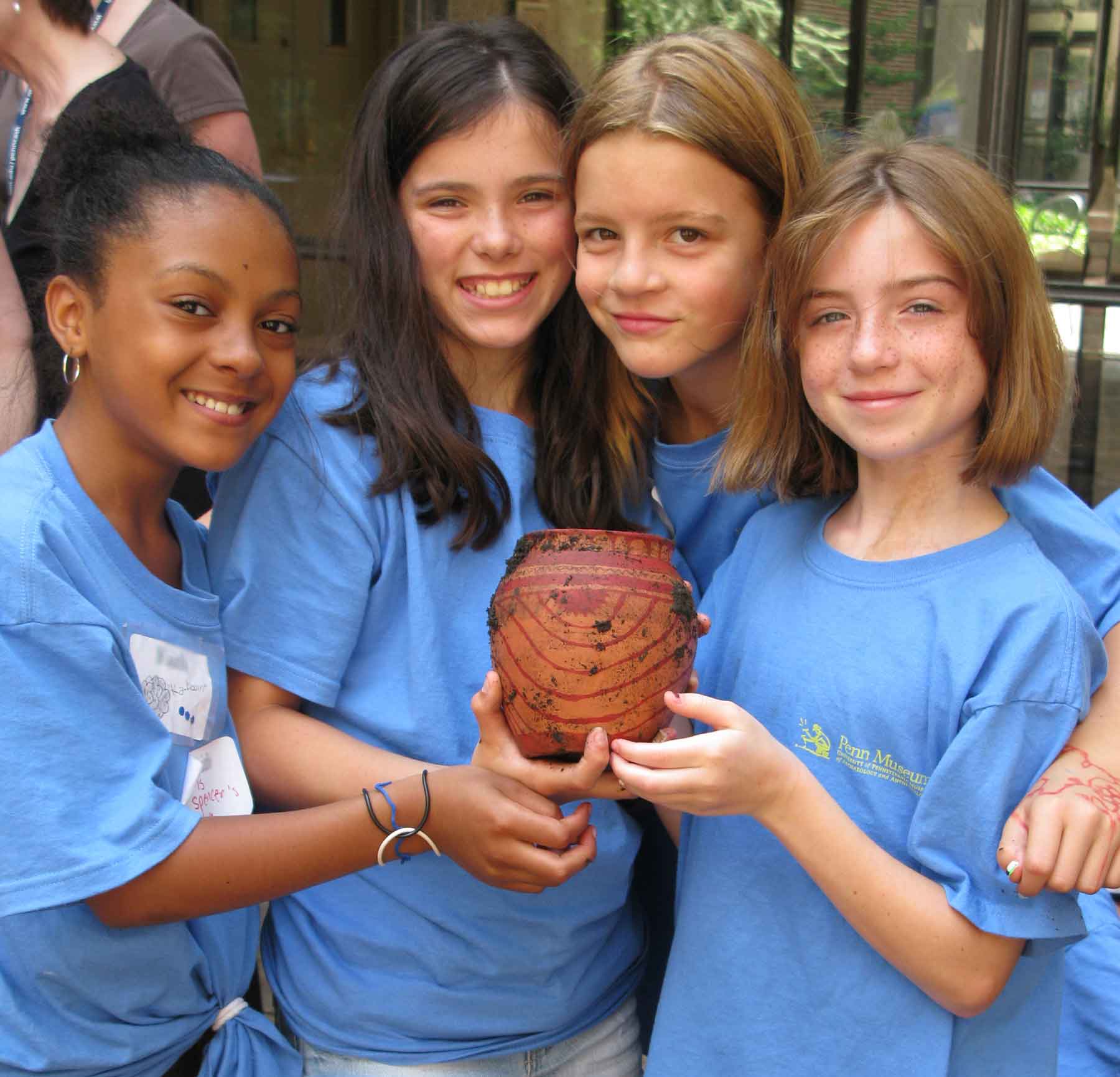 PHILADELPHIA, PA—This summer, adventurous children ages 7 through 13 can experience a unique day camp that takes them through time and across continents at the University of Pennsylvania Museum of Archaeology and Anthropology on Penn's campus in Philadelphia.
"Anthropologists in the Making," runs eight theme-oriented one-week sessions from June 20 through August 12, 2011. Details about the popular camp, coordinated by the Penn Museum's Community Engagement department, are online at www.penn.museum/camp. A downloadable registration form is also available.
Children may attend one or more of this year's weekly-themed programs:
Week 1: June 20-24 Create Your Own Culture
What does the word "culture" mean? Explore the immense range of ways that people live on our planet. Develop a unique culture with a team of fellow campers. Formulate your own ways of communication and celebration, government, clothing, and much more tailored to your distinctive environment. At the end of the week, become a cultural anthropologist and study each others' societies.
Week 2: June 27 -July 1 Vicious Villains and Super Heroes
Come face-to-face with Hercules, Kali, and other powerful heroes and deities found throughout Penn Museum's galleries. Listen to tales of Greek heroes during a special performance by Chariot of the Sun Theater. Design a hero and nemesis when you write and illustrate your own comic book. Then, dress as your favorite superhero or villain when you host the camp's Comic-Con 2011 for your friends and family to attend.
Week 3: July 5-8 Not So Modern Marvels
How were pyramids and other early monuments built? How were primitive clothes, weapons, and other tools made? Who invented water wheels, catapults, and ploughs? Find out as you learn all about technology in the ancient world. Show off your newly acquired expertise as you host the "High Tech in the Ancient World Science Fair" for friends and family.
Week 4: July 11-15 Digging Philly
Do you have what it takes to be an archaeologist? Learn about the field of historical archaeology as you unearth colonial Philadelphia. Using a trowel and other tools, participate in a simulated excavation. At the end of the week, mount a mini-museum exhibit to share your discoveries and interpretations with family and friends.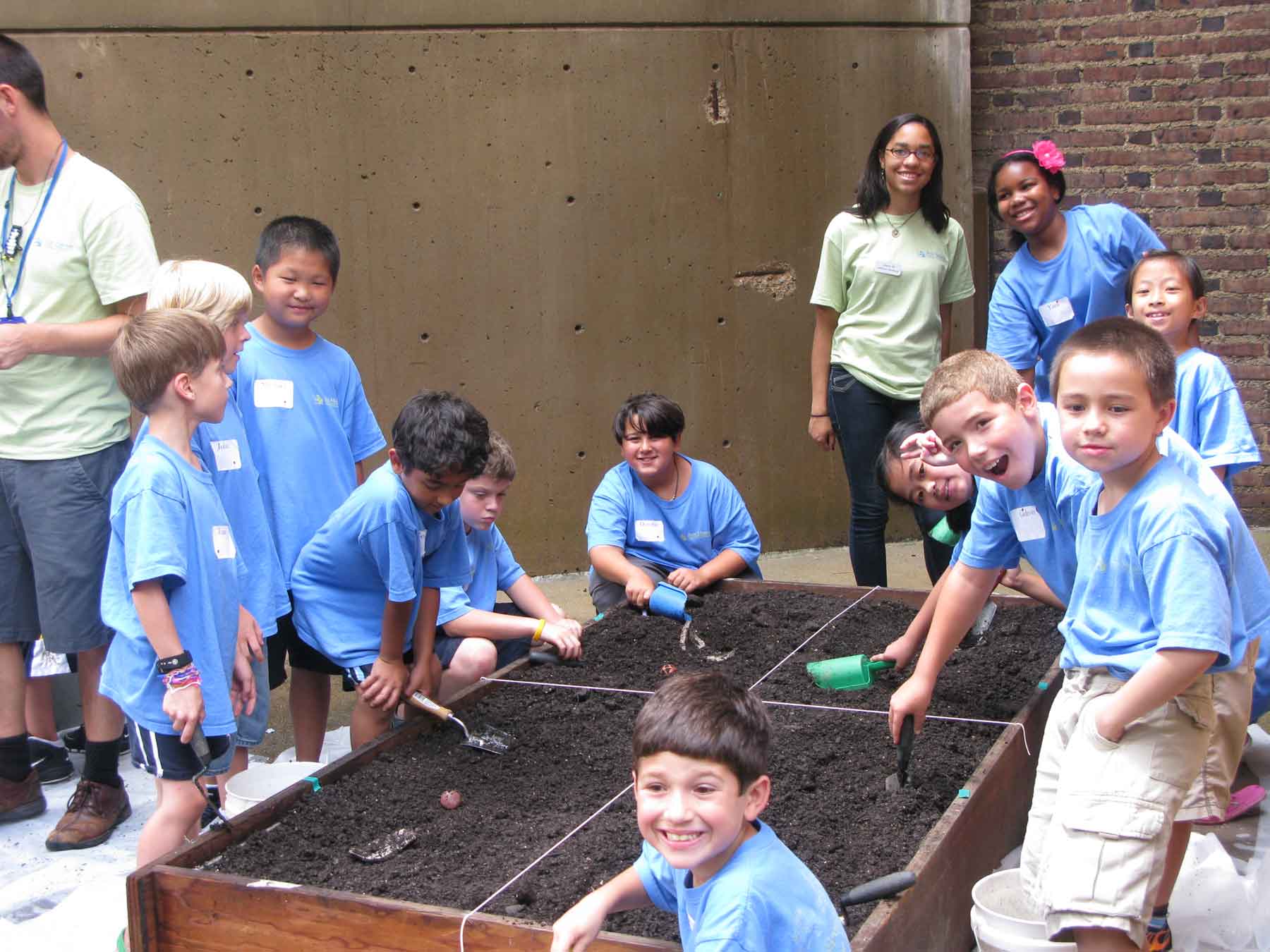 Week 5: July 18-22 Powerful Prose
Explore stories that have shaped the beliefs and traditions of the world's cultures. Discover creation myths, tall tales, sacred scripts, and more. Examine cuneiform tablets over 2,500 years old, decipher Egyptian hieroglyphs, and learn to write Arabic calligraphy. Write a haiku and create a tall tale character. Listen to visiting Ugandan storyteller, Ssuuna, as he shares traditional stories from his homeland. Work with new friends to design costumes and props to reenact your favorite legend.
Week 6: July 25-29 Egypt Conquered
Learn about Egypt, one of the world's oldest civilizations, as you explore the mummies, sphinx, and other ancient artifacts found in the Museum's galleries. With fellow campers, recreate the Lighthouse of Alexandria or a Persian-faced sphinx, develop hybrid gods, and make a sistrum, a musical instrument. Meet an Egyptologist who will share stories about her life in the field.
Week 7: August 1-5 Lost Civilizations
Uncover long forgotten cultures that have vanished with time. Explore why the Ancestral Pueblo of the Southwest abandoned their cliff dwellings, why the inhabitants of the ill-fated Roanoke Colony mysteriously disappeared, and who made giant mounds of earth in the Midwest. Did fabled Atlantis, El Dorado, and Xanadu exist? With fellow campers, make pictographs, a Pueblo stew, and recreate your own lost civilization.
Week 8: August 8-12 Forces of Nature
Discover how geography and geologic events influenced humans throughout time. Understand why some civilizations prosper and others do not due to their proximity to water, minerals, and other natural resources. Make a Roman bulla (protective amulet) as you learn about the fate of Pompeii after the eruption of Mt. Vesuvius. Construct a Sumerian boat for journeying down the Euphrates River and erode a model sphinx.
Camp hours are 9 am to 3 pm, with optional pre-camp (8-9 am) and post-camp (3-5 pm) care. For more information or to request a brochure, call (215) 898-4016, or e-mail This email address is being protected from spambots. You need JavaScript enabled to view it. .
Penn Museum, located at 3260 South Streets on the Penn campus in Philadelphia, is dedicated to the study and understanding of human history and diversity. Founded in 1887, the Museum has sent more than 400 archaeological and anthropological expeditions to all the inhabited continents of the world. With an active exhibition schedule and educational programming for children and adults, the Museum offers the public an opportunity to share in the ongoing discovery of humankind's collective heritage. For general information, visitors may call (215) 898-4000, or visit the Museum's website at www.penn.museum.