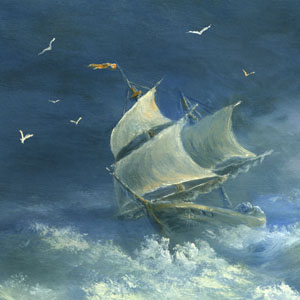 Philadelphia, PA 2013—The Penn Museum invites guests to take an armchair journey across exotic lands and seas with "Great Voyages: Travels, Triumphs, and Tragedies," a new monthly lecture series offered at 6:00 pm the first Wednesday evening of every month, October 2013 through June 2014. Renowned scholars, including Oceanographer Robert Ballard, Penn Classical Studies Associate Professor Peter Struck, and Penn Museum Curator Clark Erickson, share tales of epic journeys drawn from thousands of years of human history. Lecturers explore voyages as varied as those of the legendary Gilgamesh, the tragic sinking of the Titanic, and Magellan's circumnavigation of the Earth.
Subscription tickets to the "Great Voyages: Travels, Triumphs, and Tragedies" nine evening lecture series, held in the Harrison Auditorium, are $40; $15 for Penn Museum members. Individual lectures are $5 general admission, $2 Penn Museum members, with advance registration; or $10 at the door (based on availability); admission is free for full-time students with ID. Space is limited, and advance registration is highly recommended: www.penn.museum/greatvoyages.
Penn Museum stays open first Wednesdays until 8:00 pm, and lecture guests may visit the galleries after the programs.
Here's a look at the full series lineup:
October 2
Adam Smith, Curator, Penn Museum Asian Section
The Voyages of the Chinese Explorer Zheng He
Zheng He, a Muslim-born eunuch, is the most famous of the men that led the spectacular maritime expeditions of the Ming Dynasty, mounted during the early 15th century as an assertion of China's power and prestige among neighboring peoples of Southeast Asia. Dr. Smith discusses Zheng He's seven voyages, which reached beyond Southeast Asia to India, the Middle East, and the east coast of Africa over three decades—half a century before Portuguese navigators reached these same regions via the Cape of Good Hope.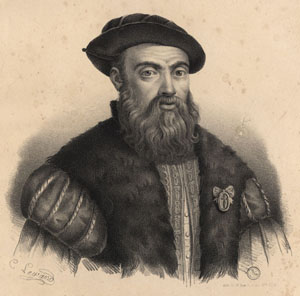 November 6
Ignacio Gallup-Diaz, Associate Professor, History, Bryn Mawr College
Ferdinand Magellan and the First Circumnavigation of the Globe, 1519–1522
Magellan's circumnavigation was a complex event—a feat of navigation and exploration that also saw hardship, shipwreck, and mutiny visited upon the expedition's crew. In a process that would become paradigmatic, Europeans found themselves enmeshed in regional and local politics—a causative element in Magellan's death. Dr. Gallup-Diaz examines the varied and interconnected maritime, cultural, and political factors that came together during Magellan's circumnavigation.
December 4
Paul Cobb, Professor, Islamic History, University of Pennsylvania
Traveler's Tips from the 14th Century: The Detours of Ibn Battuta
In 1325, a Moroccan scholar named Ibn Battuta set out to do a bit of traveling. When he finally returned to his homeland 30 years later, he had visited the equivalent of over 40 modern countries, traversed the entire eastern hemisphere, and logged about 73,000 miles. After his return home, the sultan of Morocco commissioned a writer to record Ibn Battuta's recollections of his journeys. The result was a book known as the Travels of Ibn Battuta, one of the world's classic travel narratives and a key window into the cosmopolitan world of medieval Islam. The 14th century offered a different world of travel than the one that confronts us today—or did it? What advice can Ibn Battuta provide the globetrotting public of the 21st century?
January 8
Steve Tinney, Associate Curator-in-Charge, Penn Museum Babylonian Section
Gilgamesh: Journeys to the End of the World
Gilgamesh was a figure of legend in ancient Mesopotamia (modern-day Iraq) from as early as 4,500 years ago. The tales of his travels were not only stories of adventure in places no human had ever seen, but also reflections on questions of life and knowledge. In this lecture, Dr. Tinney recounts some of Gilgamesh's greatest journeys and revisits discussions about what they meant back then, as well as what they mean today.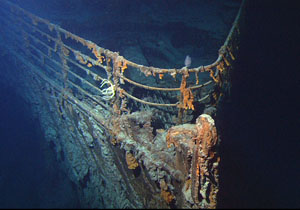 February 5
Robert Ballard, Director of the Center for Ocean Exploration at the Graduate school of Oceanography at URI, and President of Ocean Exploration Trust
Lost History Beneath the Sea from Titanic to the Iron Age
Oceanographer Robert Ballard is best known for his discovery of the sunken Titanic in 1985, as well as other significant shipwrecks including the German battleship Bismarck, the lost fleet of Guadalcanal, and two ancient Phoenician ships off Israel—the oldest shipwrecks ever found in deep water. In this talk, Dr. Ballard reviews his 50+ years of exploring the oceans—a career that has taken him all over the world in search of human history lost in the deep waters of the world's oceans, using the latest in advanced exploration technology.
March 5
Clark Erickson, Curator-in-Charge, Penn Museum American Section
Thor Heyerdahl and Kon Tiki: A Grand Experiment in Archaeology
Scholars have long debated the possibility of long-distance travel between continents, and its impact on the development of cultures. Similarities between specific objects or groups of cultural traits often lead to hypotheses about the dating, nature, and direction of journeys, and the identification of possible colonists. In this lecture, Dr. Erickson discusses Thor Heyerdahl's mid-20th-Century proposal of a bold experiment to show that South Americans could have colonized Pacific Islands using indigenous boats and navigation—an experiment in which Heyerdahl sailed 5,000 miles across the Pacific Ocean from Peru to French Polynesia in a self-built raft.
April 2
Peter Struck, Associate Professor, Classical Studies, University of Pennsylvania
The Odyssey, Nostalgia, and the Lost Home
Homer's tale of the wandering hero has loaned its name to the English language for the very idea of a long wandering voyage. In this talk, Dr. Struck considers the idea of a displacement in the epic poem, and how Odysseus negotiates his status as someone separated from where he belongs.
May 7
Brian Rose, Curator-in-Charge, Penn Museum Mediterranean Section
Searching for the Golden Fleece with Jason and the Argonauts
One of the most captivating voyages in Classical literature involved the travels of the Greek hero Jason to the Black Sea, where he searched for the golden fleece of a winged ram that was the prized possession of the kingdom of Colchis (modern-day Georgia). The narrative components of the voyage provide us with an unusually rich depiction of early Greek attitudes toward women, especially from exotic foreign lands, as well as geographic exploration and ancient sources of gold. Dr. Rose discusses Jason's journeys, and also examines how Greek seafaring in the late Bronze and early Iron Ages relates to Jason's maritime adventures.

June 4
Michael Weisberg, Associate Professor, Philosophy, University of Pennsylvania
Darwin's Beagle Voyage
When Darwin first stepped foot on the HMS Beagle in 1831, little did he know that what he saw what change biology forever. In this lecture, Dr. Weisberg retraces Darwin's voyage from England to South America, New Zealand, Australia, and Africa, looking at the interesting flora and fauna he encountered, and what they told him about the history of life on earth.
The Penn Museum (the University of Pennsylvania Museum of Archaeology and Anthropology) is dedicated to the study and understanding of human history and diversity. Founded in 1887, the Museum has sent more than 300 archaeological and anthropological expeditions to all the inhabited continents of the world. With an active exhibition schedule and educational programming for children and adults, the Museum offers the public an opportunity to share in the ongoing discovery of humankind's collective heritage.
The Penn Museum is located at 3260 South Street, Philadelphia, PA 19104 (on Penn's campus, across from Franklin Field). Public transportation to the Museum is available via SEPTA's Regional Rail Line at University City Station; the Market-Frankford Subway Line at 34th Street Station; trolley routes 11, 13, 34, and 36; and bus routes 21, 30, 40, and 42. Museum hours are Tuesday through Sunday, 10:00 am to 5:00 pm, and first Wednesdays of each month, 10:00 am to 8:00 pm, with P.M. @ PENN MUSEUM evening programs offered. Closed Mondays and holidays. Admission donation is $15 for adults; $13 for senior citizens (65 and above); $10 for children and full-time students with ID; free to Members, active U.S. Military, PennCard holders, and children 5 and younger.
Hot and cold meals and light refreshments are offered to visitors with or without Museum admission in The Pepper Mill Café; the Museum Shop and Pyramid Shop for Children offer a wide selection of gifts, books, games, clothing and jewelry. Penn Museum can be found on the web at www.penn.museum. For general information call 215.898.4000. For group tour information call 215.746.8183.
Image captions (top to bottom): The Penn Museum's "Great Voyages" lecture series, beginning in October, shares some of the greatest journeys from throughout human history every first Wednesday at 6:00 pm (public domain image); On November 6 at 6:00 pm, Dr. Ignacio Gallup-Diaz discusses the first circumnavigation of the globe, conducted by Ferdinand Magellan (lithograph of Ferdinand Magellan by Charles Legrand, from the National Library of Portugal—public domain image); Dr. Robert Ballard presents a lecture on Febryuary 5, 2014 at 6:00 pm about his career as a deepwater archaeologist, including his discovery of the shipwrecked Titanic (view of the bow of the wrecked RMS Titanic—public domain image); On May 7, 2014 at 6:00 pm, Dr. Brian Rose speaks about the Greek hero Jason in our "Great Battles" lecture series (Jason and Medea by John William Waterhouse—public domain image).