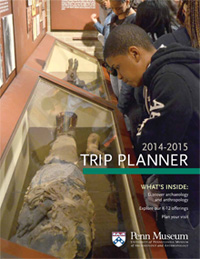 Field Trip Planner
Field Trip Planner
In this guide you will find information about K-12 gallery tours, workshops and more for planning your museum field trip.
---
Welcome Teachers! The content and activities included here can be used to prepare students for their trip to the museum, or simply to supplement classroom learning.
Teacher and Student Resources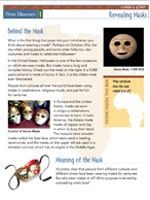 Africa
Teacher & Student Resources
In this Africa pdf you will find curricular materials and activities about African geography, masks, religion, demography and anthropology.
---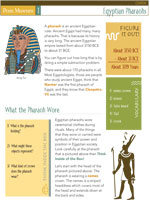 Egypt
Teacher & Student Resources
In this Egypt pdf you will find leveled reading content and activities for students all about ancient Egypt.
---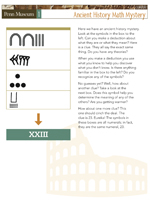 Math
Teacher & Student Resources
Attention Math Teachers! New Content! In this pdf are six activities entitled Ancient History Math Mystery, Ancient Numeration, Maya Ballcourt Math, Africa by Numbers, Ancient Egyptian Math, and Math of Domes. These activities cover various ancient number systems, including Roman and Shang oracle bone numerals, cuneiform, and Maya. Other activities cover, circumference, radius, area and perimeter; converting percents, decimals and fractions, and problem solving.
---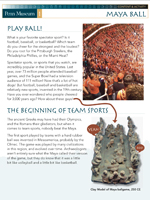 Mesoamerica
Teacher & Student Resources
In this pdf you will find content and activities about the Mesoamerican ballgame and the Maya numeral system.