Free with Museum Admission
Penn Museum's Summer Wonder July Wednesday morning series celebrates the diversity of the world's cultures with five weeks of performance art.
Penn Museum's Summer Wonder Wednesday July morning series features a fun and diverse lineup of performances and demonstrations perfect for children ages 6 to 13 and the whole family. Enjoy international music, learn traditional Middle Eastern dance, hear stories from around the world, and more! Programs run from 11 am to noon, leaving time to visit the Museum.
Programs are free with Museum admission donation. Discounts are available for groups of 10 or more, with pre-registration (required): 215.746.6774 or email This email address is being protected from spambots. You need JavaScript enabled to view it. for more information.
---
Summer Wonder 2014
Belly Dance by Meesha
Wednesday, July 2, 2014
11:00am
Participants will have fun learning basic age appropriate belly dance, a traditional dance common to Egypt and the Middle East. Children will gain a taste of Egyptian music and dance while learning, exercising and having fun together.
---
A Journey to Ancient China
Wednesday, July 9, 2014
11:00am
Kurt Jung and Qin Qian will perform Chinese Music on various Chinese instruments. The performers will discuss the history of Chinese music and how it developed in Chinese society. They will also compare the differences in Western and Easter instruments and how they have been slowly incorporated in modern day music.
---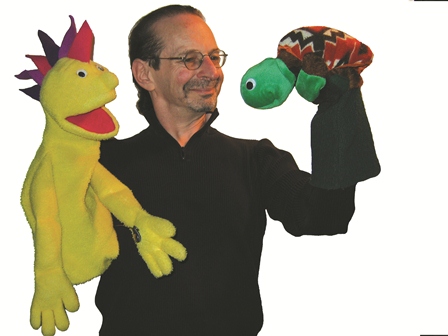 Steve Abrams Presents
Aesop's Fables
Wednesday, July 16, 2014
11:00am
Master puppeteer, Steve Abrams, involves his audiences in everything he does, from the simplest form of puppetry, to an expert (and very funny) presentation of Aesop's Fables. A brave mouse, a lazy fox and a very determined turtle are the featured players.
---
Blue Deer Storytelling Presents
Earth Makers, Earth Shakers: Creation Stories from Around the World
Wednesday, July 23, 2014
11:00am
People throughout the world have told stories about how the places around them came into being. Some of these stories are very similar; sometimes they are very different. They express people's understanding of the world and their place in it.
---
Spice Route Ensemble
Wednesday, July 30, 2014
11:00am
The Spice Route Ensemble is comprised of internationally acclaimed musicians of diverse Middle Eastern and Eastern Mediterranean traditions, working towards the common goal of demonstrating multi-cultural cooperation through music. The featured musicians include Michele Tayoun (Lebanese), Bill Koutsouros (Greek), Adeeb Rafela (Egyptian) and Bruce Kaminsky (Jewish).