Objects on Loan
The Penn Museum has an active loan program involving institutions all over the world. Encompassing artifacts from the Museum's many sections—African, American, Asian, Babylonian, Egyptian, Mediterranean, Near East, and Oceanian—as well as the Museum Archives, these loans generally form part of larger exhibitions curated and designed by other museums, either for showcase in their own galleries or for the purpose of traveling to multiple venues.
By agreeing to loan our objects and participate in these exhibitions, we share our extraordinary collections with audiences that may never have the chance to visit the Penn Museum. Loaning objects also provides scholars the opportunity to interpret our collections in light of their own interests, allowing for a diversity of narratives told through the use of our collections.
If your museum is interested in borrowing from our collection, please read our Loan Procedures.
Contact:
This email address is being protected from spambots. You need JavaScript enabled to view it.
(215) 746-6975
---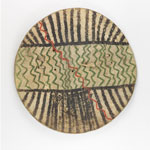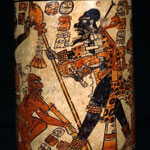 "Maya: Hidden Worlds Revealed"
Denver Museum of Nature & Science (Denver, CO) – January 24, 2014 – September 15, 2014
http://www.dmns.org/
Museum of Science, Boston (Boston, MA) – October 17, 2014 – May 3, 2015
http://www.mos.org/
San Diego Natural History Museum (San Diego, CA) – June 12, 2015 – January 3, 2016)
http://www.sdnhm.org/
31 American Objects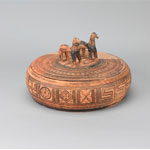 "Poseidon and the Sea: Myth, Cult, and Daily Life"
Joslyn Art Museum (Omaha, NE) – February 8, 2014 – May 11, 2014
http://www.joslyn.org/
Tampa Museum of Art (Tampa, FL) – June 14, 2014 – November 30, 2014
http://tampamuseum.org/
Hood Museum of Art (Hanover, NH) – January 17, 2015 – March 15, 2015
http://hoodmuseum.dartmouth.edu/
3 Mediterranean Objects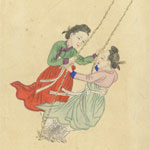 "Korean Treasures: Art and Culture of the Joseon Dynasty, 1392-1910"
Philadelphia Museum of Art (Philadelphia, PA) – March 1, 2014 – May 26, 2014
http://www.philamuseum.org/
Los Angeles County Museum of Art (Los Angeles, CA) – June 29, 2014 – September 21, 2014
http://www.lacma.org/
Museum of Fine Arts, Houston (Houston, TX) – October 19, 2014 – January 11, 2015
http://www.mfah.org/
12 Asian Objects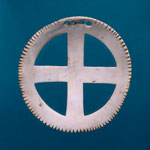 "Floral Journey: Native North American Beadwork"
March 15, 2014 – April 26, 2015
3 North American Objects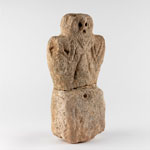 "Katumuwa and the Soul in the Stone: Afterlives and Ancestors in the Ancient Middle East"
April 7, 2014 – January 4, 2015
2 Near East Objects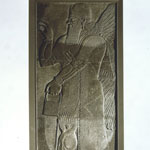 "Near Eastern Gallery"
April 1, 2013 – September 30, 2015
1 Near East Object