To download high-resolution images
click on the image to view the large file, right-click
or
apple/command-click
on the image then select
save
.
Adopt an Artifact Day! takes place Saturday, May 1, 2010.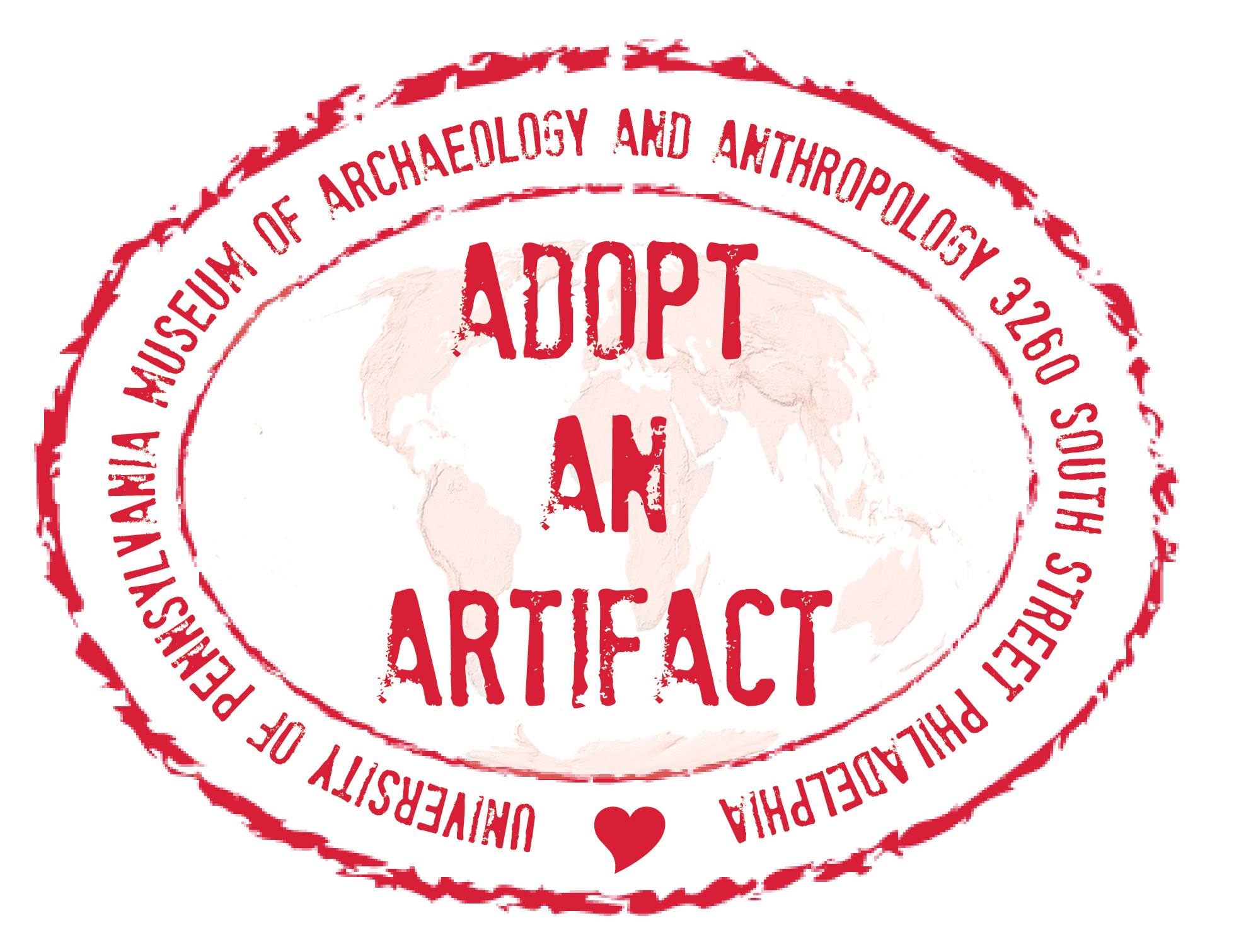 Adopt an Artifact Logo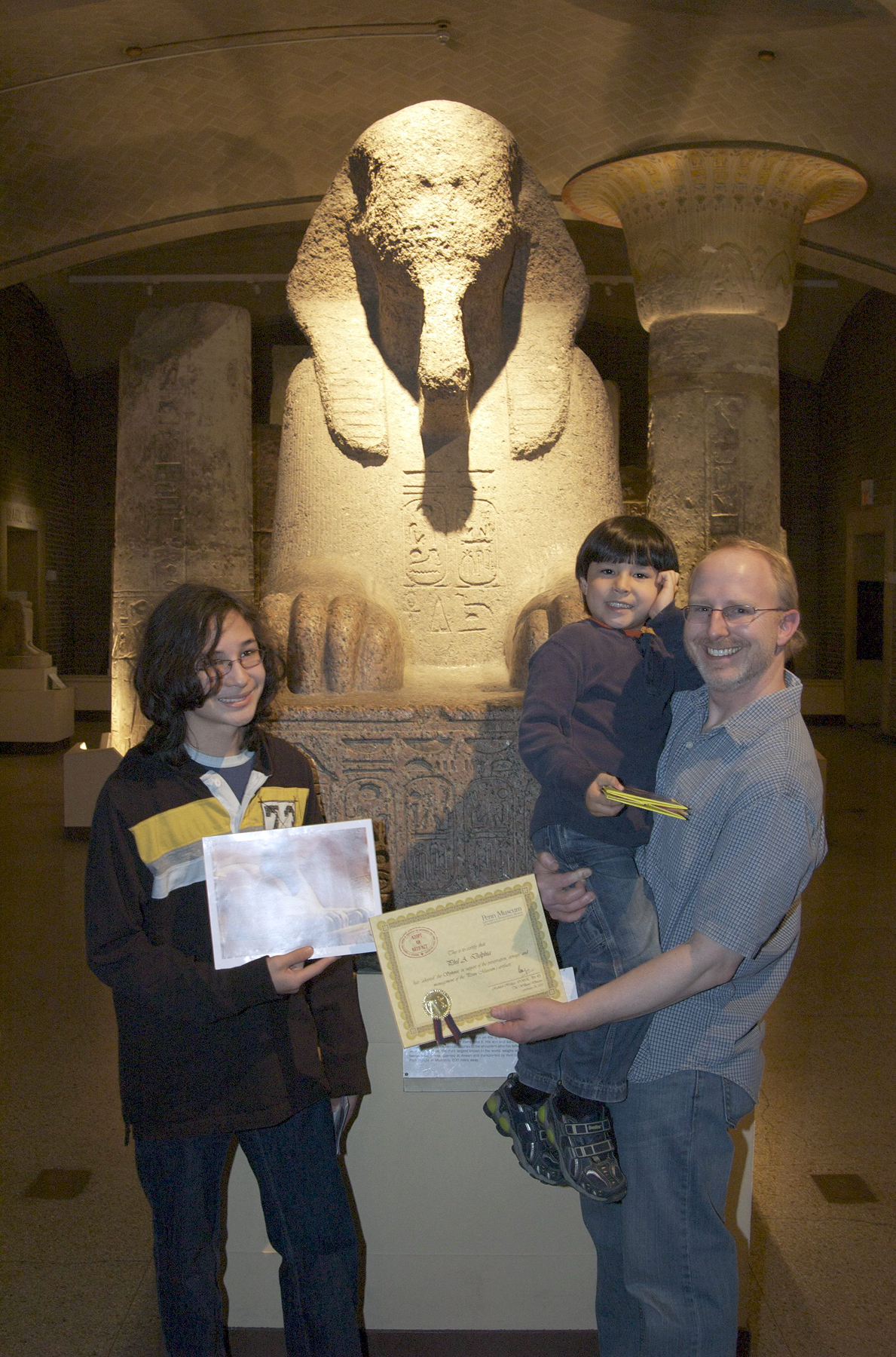 Family pays a visit to the Penn Museum and adopts the sphinx while they're there!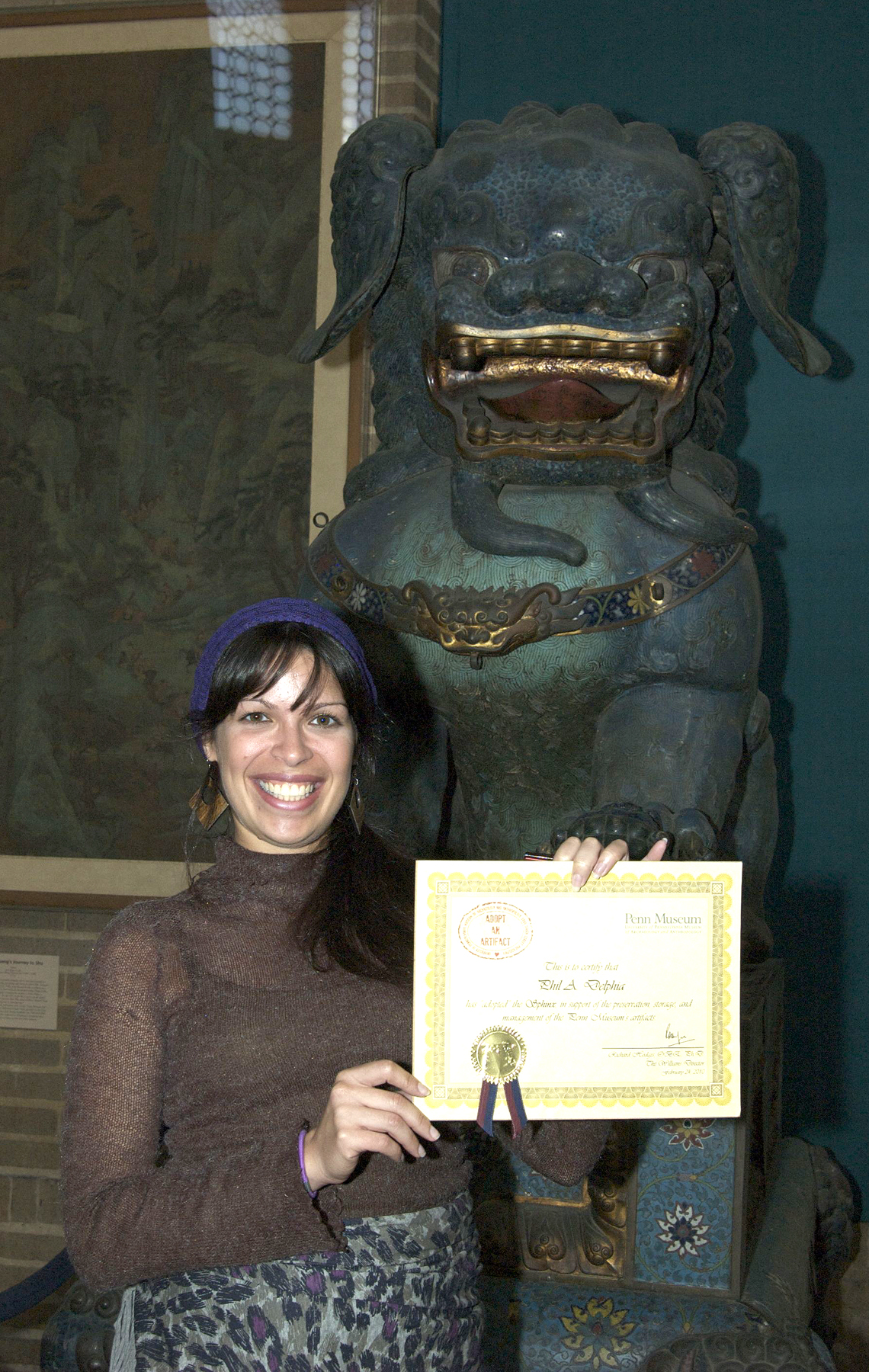 One of a pair of Foo Lions gets adopted by a Penn Museum visitor!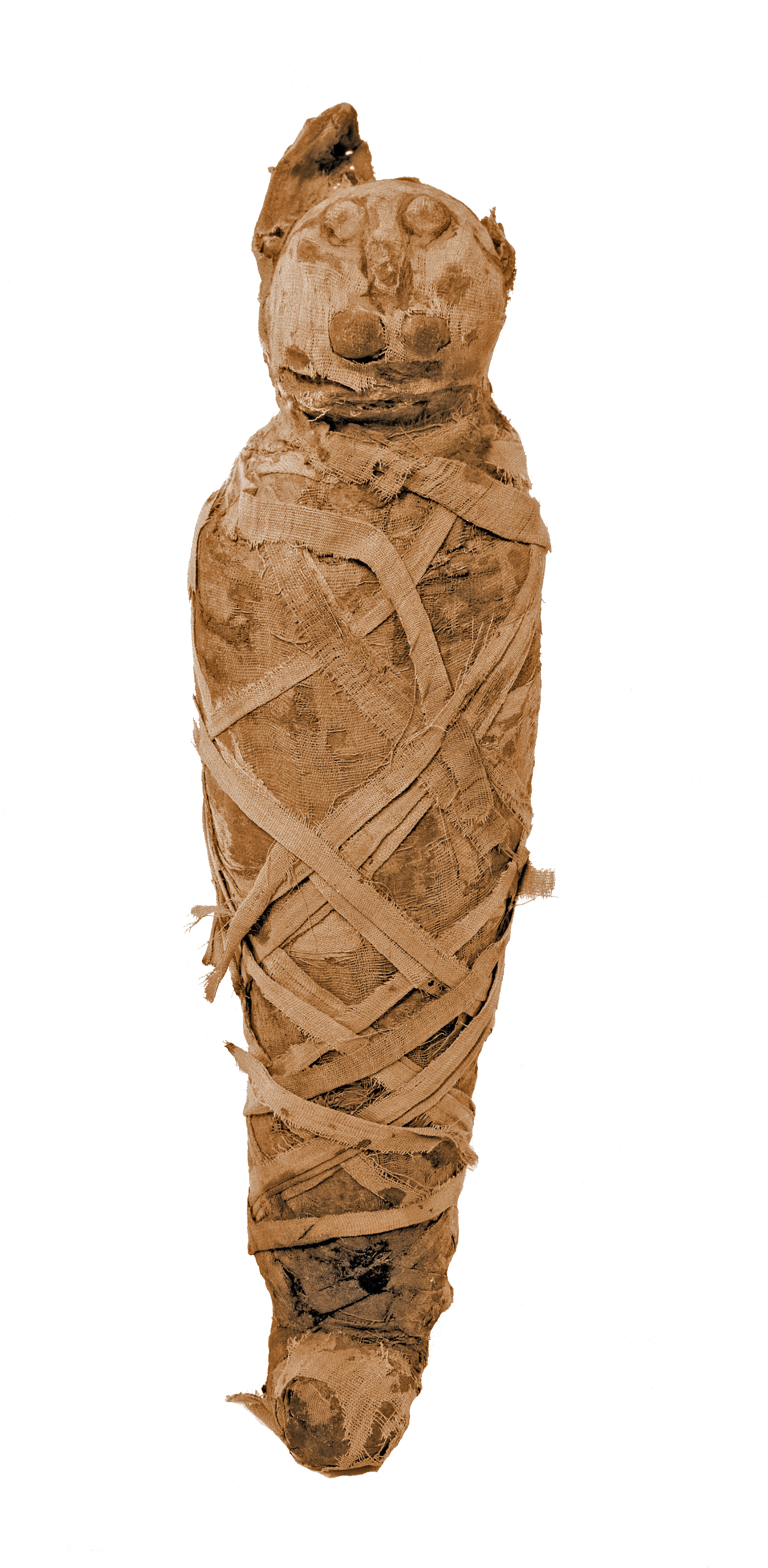 While cats and other animals could be beloved pets, most of the animal mummies we have were sacred creatures, representatives of the divine.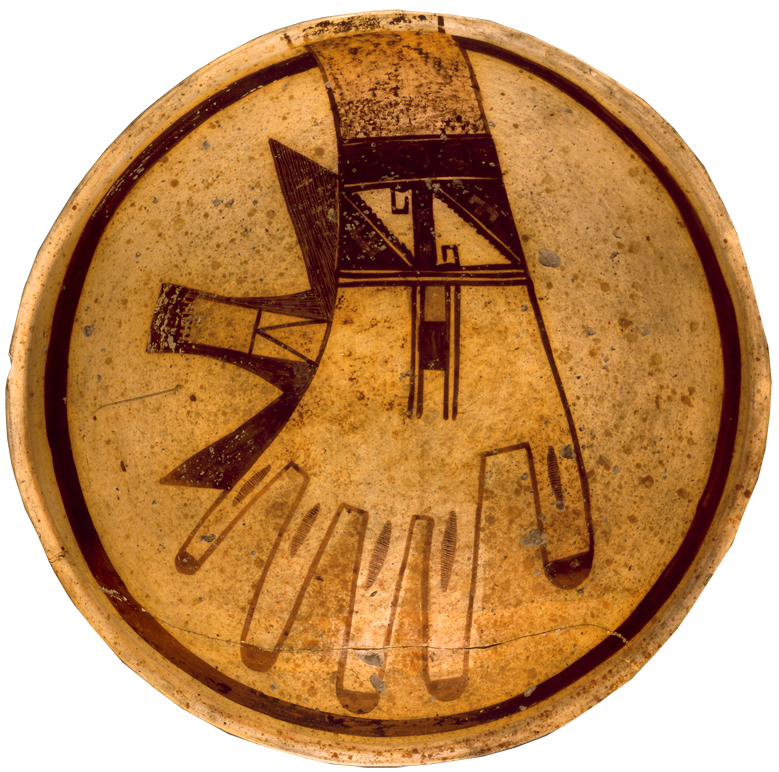 This bowl with ancestral Pueblo hand design was made in 1400-1500 AD.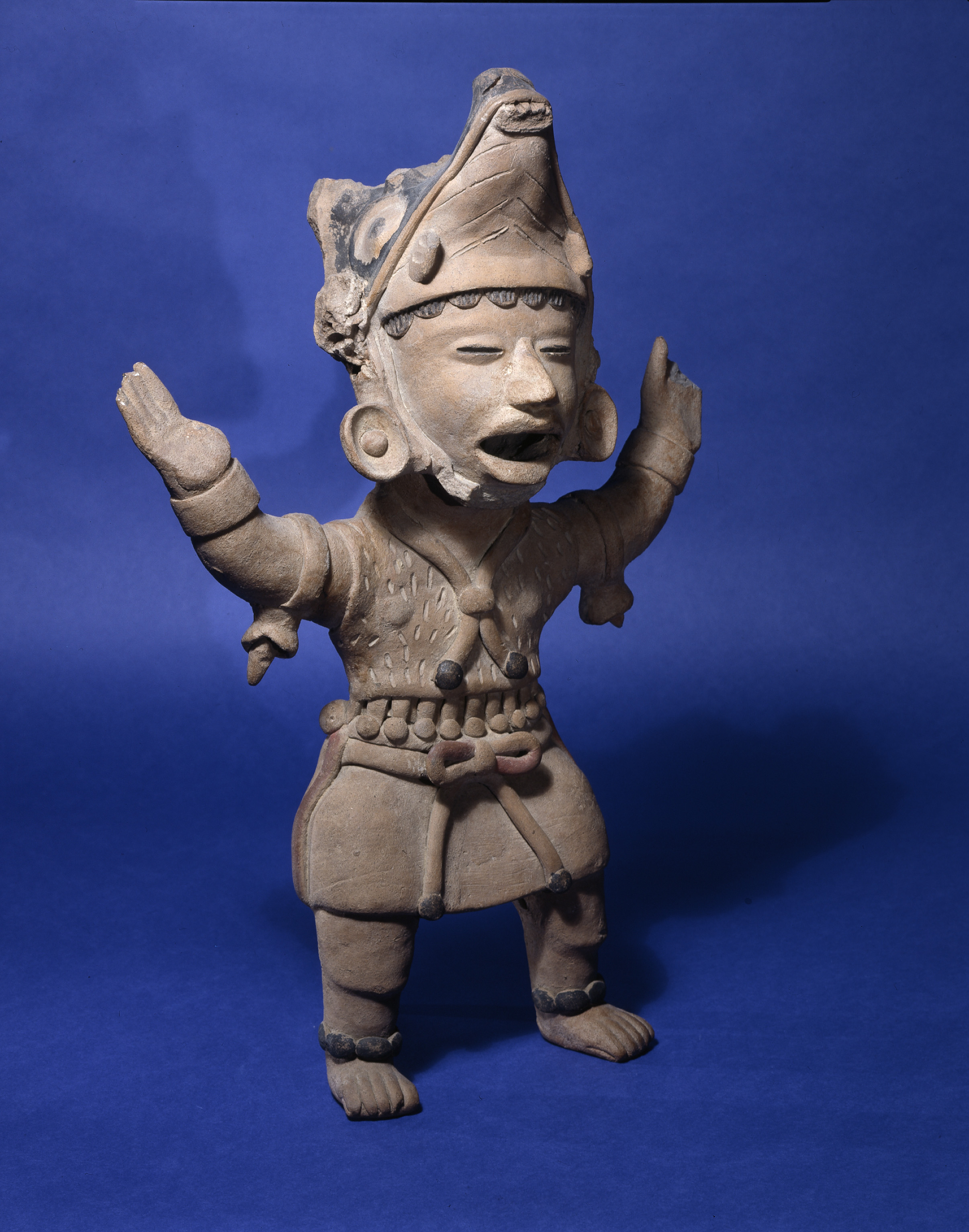 This clay figure from Veracruz Mexico wears an elaborate skin shirt and animal headdress that may indicate that he is a shaman.
Bronze statue of a rooster from the Benin Kingdom of Nigeria.