Second Sunday Culture Films
Fugetsu-Do & Morkovcha
Sunday, March 12, 2023
|


2:00 PM – 4:00 PM ET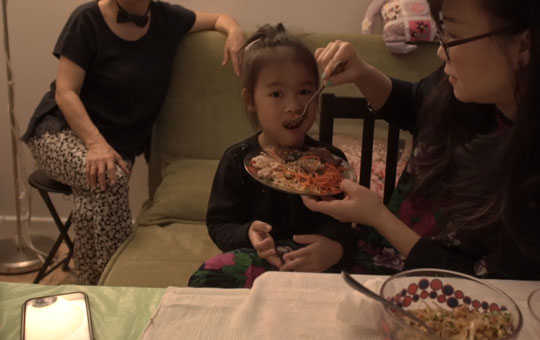 Location
Live Online and Onsite at the Penn Museum
Event Type
Live Streaming Option Available
The 2022-2023 culture film series Folklife, a joyful celebration of local folkways: writing, storytelling, visual arts, handcrafts, cuisine, and other forms of expression which make places and people distinctive and create bridges to connect them with other cultures around the world.
Please stay for a catered reception to celebrate the season finale.
Fugetsu-Do
Dir. Kaia Rose, 2021, 12 min.
A small sweetshop in Little Tokyo, Los Angeles carries on the culinary tradition of mochi and other pastel confections, anchoring a Japanese-American community over three generations.
Morkovcha
Dir. Lidiya Kan, 2021, 22 min.)
A special carrot salad created by a hybrid of three cultures, Korean, Russian and Uzbeki, provides a premise to delve into this particular microculture created by an accident of history.
Screening is followed by remarks by filmmakers Lidiya Kan and Kaia Rose, and Rob Buscher, Lecturer, Asian American Studies Program, University of Pennsylvania, and a tasting of foods from the films.
Pay What You Wish
Register
Advance registration recommended. The film screenings will also be livestreamed.
A link will be provided by email.