Strainer Things
Making Syrian Cheese
Thursday, February 9, 2023
|


6:00 PM – 8:00 PM ET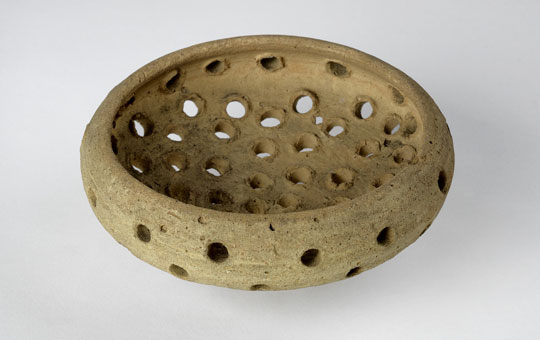 Making Workshops are Museum-sponsored events that encourage Penn undergraduate and graduate students to become more familiar with the Museum's collection by getting their hands involved. These events provide a fun and educational setting to promote social interaction and engage students with artifacts and ethnographic objects. Create something related to the objects or theme of the night!
At Tepe Gawra, an ancient site in the modern country of Iraq, Penn Museum archaeologists discovered an artifact similar to one you may have in your kitchen: a strainer used to make cheese more than 5,000 years ago. Learn more about the deep history of this Middle Eastern classic and the science that lies behind cheese-making with a short presentation by an expert. Then roll up your sleeves and try your hand at mixing and straining. You will prepare your own cup of cheesy goodness that only needs the magic of time to reach its full potential.
Free with PennCard
Materials and dinner provided.
40 Participants Max
View more Making Workshops