Don't Be a Square
Embroidery Techniques in Ancient China
Thursday, April 13, 2023
|


6:00 PM – 8:00 PM ET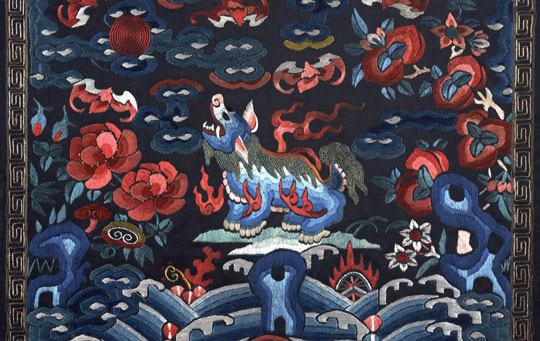 Making Workshops are Museum-sponsored events that encourage Penn undergraduate and graduate students to become more familiar with the Museum's collection by getting their hands involved. These events provide a fun and educational setting to promote social interaction and engage students with artifacts and ethnographic objects. Create something related to the objects or theme of the night!
Learn about the complex and beautiful design of Buzi, also known as Mandarin Squares: woven and embroidered silk emblems of rank worn on the outer coats of Chinese statesmen, military officials, and their wives for over 600 years. After a short presentation on the history of this art form by Steve Lang, Keeper of the Museum's Asian section, students will view Mandarin Squares from the Museum collection and try their hand at a few of the embroidery techniques.
Free with PennCard
Materials and dinner provided.
35 Participants Max
View more Making Workshops