Egyptian Mummy Makers
---
Date

Wednesday 07 August 2019

Time

11:00AM - 12:00PM

Location

Penn Museum

Category
---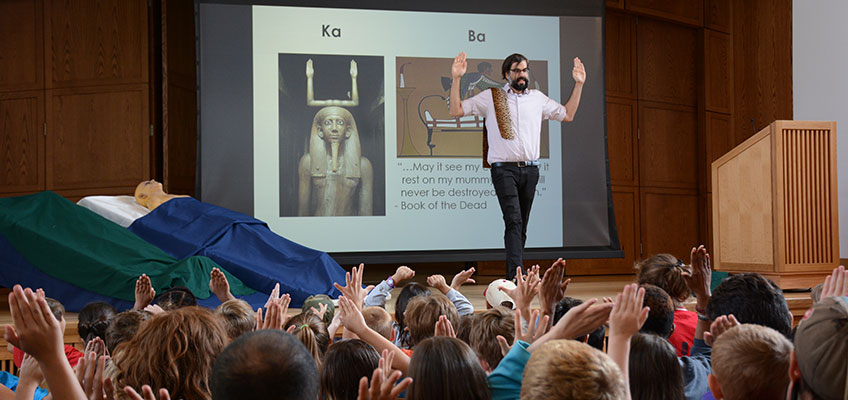 Ever wonder how and why the ancient Egyptians mummified their dead? Learn how to be an ancient Egyptian embalmer and prepare Mr. Ulysses Penn for his journey to the afterlife! Using fabricated mummies, explore mummification through each step of the process, including brain removal, evisceration, desiccation, and wrapping. This workshop is demonstration based and uses life-like mummies.
Free with Museum Admission
Click here for the full series.
---