The Afterlife of Egyptian Kings
---
Date

Saturday 18 November 2017

Time

3:30PM - 4:30PM

Location

Penn Museum

Category
---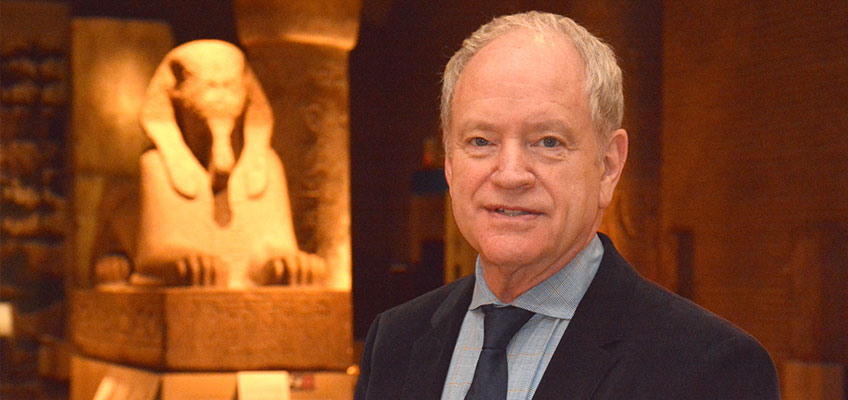 Dr. David P. Silverman, Curator-in-Charge, Egyptian Section, Penn Museum, and Eckley Brinton Coxe, Jr. Professor of Egyptology, Dept. of Near Eastern Languages and Civilizations, speaks at this lecture presented by the American Research Center in Egypt, Pennsylvania Chapter (ARCE-PA).
Egyptian pharaohs went to great lengths to prepare their final resting places. These architectural monuments could take various shapes, such as mastabas, pyramids, and rock cut graves. In addition to containing the ruler's mummified body, these tombs also became a storehouse for all the necessities the kings required for their journey to what lay beyond. They also represented a microcosm of the environment in which royalty would spend eternity. This lecture focuses on what we know and don't know about the necessities that the pharaohs would require in order to reach this goal and maintain their existence in this new and eternal cosmos. Anthropology Department, Room 345 (take elevator off Kress Entrance to 3rd floor).
Admission: $10 for the general public, $7 for Penn Museum members and Penn faculty and staff, $5 for Students with ID, and FREE for ARCE-PA members and children under 12.
---