An Unusual Libation Basin in the Glencairn Museum
---
Date

Saturday 16 December 2017

Time

3:30PM - 4:30PM

Location

Penn Museum

Category
---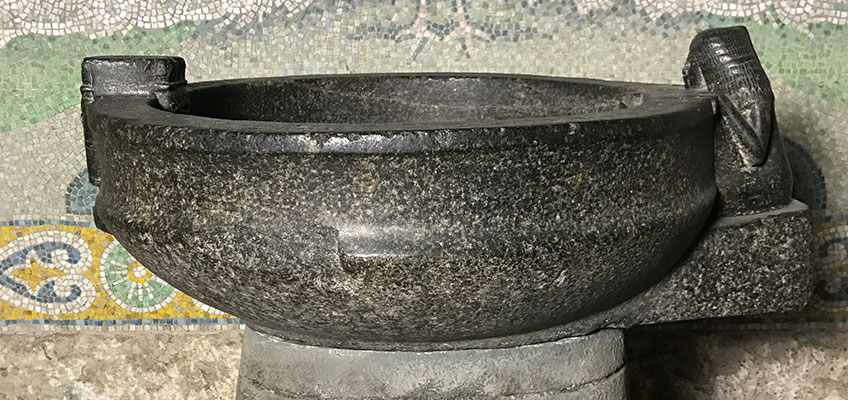 Dr. Jennifer Houser Wegner, Associate Curator, Egyptian Section, Penn Museum, and Adjunct Assistant Professor, Near Eastern Languages and Civilizations, University of Pennsylvania, speaks at this lecture presented by the American Research Center in Egypt, Pennsylvania Chapter (ARCE-PA).
Libation bowls featuring a kneeling figure are a well-known but uncommon artifact type from ancient Egypt.  Dating to the New Kingdom (1539-1075 BCE) and later, these bowls were carved from single blocks of stone and were used for liquid offerings, an essential part of Egyptian cult practices. In this talk, Dr. Wegner examines an unusual example of this type, in the collection of the Glencairn Museum, Bryn Athyn, Pennsylvania, and explores its purpose. Anthropology Department, Room 345 (take elevator off Kress Entrance to 3rd floor).
Admission: $10 for the general public, $7 for Penn Museum members and Penn faculty and staff, $5 for Students with ID, and FREE for ARCE-PA members and children under 12.
---