Ancient Egypt and Nubia with a Penn Museum Conservator
---
Date

Monday 08 October 2018

Time

6:00PM - 7:00PM

Location

National Mechanics - hosted by the Penn Museum

Category
---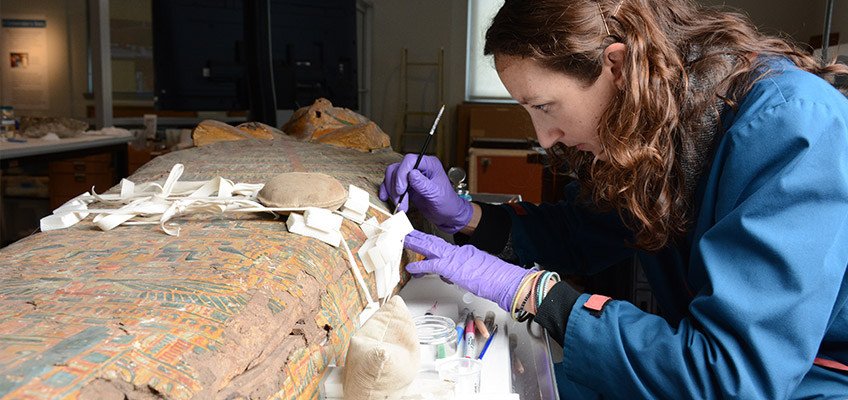 Please note: this event takes place at National Mechanics.
Eat. Drink. Science! Local scientists share their work with the public over a pint at Science on Tap! This monthly gathering features public discussion on engaging science topics. Held in a relaxed bar setting on the second Monday of every month, Science on Tap features a brief, informal presentation by a scientist or other expert followed by lively conversation. The Penn Museum co-hosts the event in October. Monumental architecture from Ancient Egypt has been on display for nearly a century in the Penn Museum's Egypt (Sphinx) Gallery. In preparation for gallery renovations, these pieces are being conserved and looked at more closely than ever before. Project Conservator Molly Gleeson discusses the ongoing work and research to prepare these objects for display in the Museum's future Ancient Egypt & Nubia Galleries.
Free Admission (guests must be 21+).
Visit https://scienceontapphilly.com for more information.
---
National Mechanics
22 South 3rd St.
Philadelphia, PA 19106
---