Theater in the Galleries: The Eumenides
---
Date

Friday 08 April 2016

Time

8:00PM - 10:00PM

Location

Penn Museum

Category
---

The Eumenides is the third play in Aeschylus' great masterpiece, the tragic trilogy The Oresteia, written more than 2,500 years ago. In response to the pleadings of his sister Electra and at the command of the god Apollo, Orestes has murdered his mother, Clytemnestra, who was wife and murderer of his father Agamemnon. As a consequence, Orestes finds himself tormented by the terrible Furies, hideous ancient goddesses of the underworld divinely charged with punishing blood murders. Audience members follow the actors through the Museum's third floor galleries. Directed by Dr. Marcia Ferguson and featuring original music by composer Patrick Lamborn, this production is performed in collaboration with the University of Pennsylvania Theatre Arts Program's Artistic Resident for 2016, White Box Theatre/Sebastienne Mundheim, who created the design and costumes, with additional support from the Provost's Interdisciplinary Arts Fund.
Tickets are $15 General Admission.
Optional pre-show Greek Gallery tour at 7:00 pm. Show at 8:00 pm.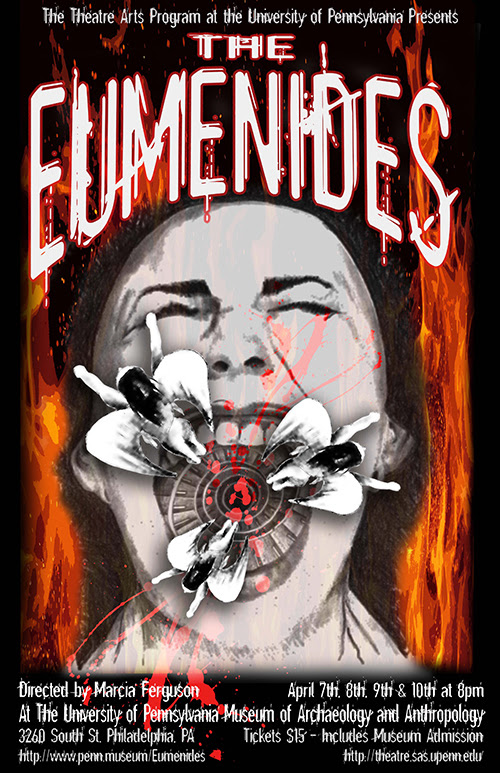 ---