Relâche in Residence: Very New Sounds for Very Old Texts and Film
---
Date

Sunday 16 October 2016

Time

3:00PM - 5:00PM

Location

Penn Museum

Category
---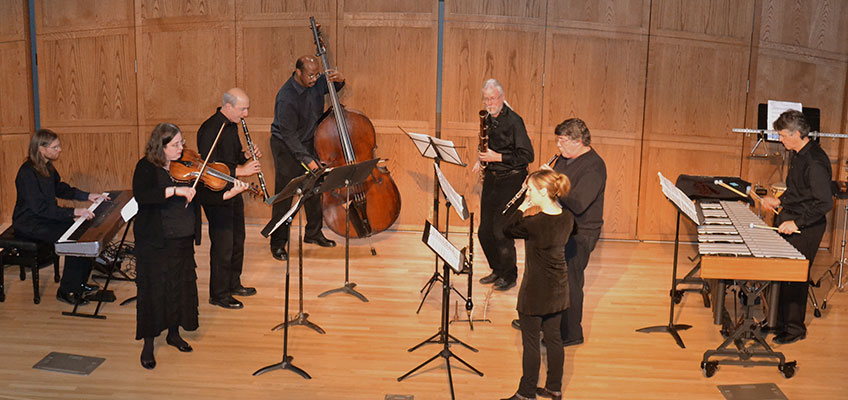 Relâche, the internationally renowned new music ensemble, kicks off its 2016–2017 concert series at the Penn Museum with new music to accompany some old silent film favorites—and a new commission inspired by 4,000-year-old texts from the Penn Museum's collection of Sumerian cuneiform tablets. The ensemble performs the world premiere of Sumer Redux, the new commission by the company's composer and basoonist Chuck Holdeman. The three fantastical Méliès silent films ca. 1903, The Merry Frolics of Satan, Hydrotherapie Fantastique, and The Damnation of Faust, are screened with new music by Phillip Johnston. A Relâche premiere by Paul A. Epstein rounds out the program.
Admission: $15 adults; $10 Penn Museum members; $5 students with ID. Ticketed guests may visit the Museum galleries from 2:00 to 3:00 pm
(does not include special Midas exhibition).
---