Archaeological Adventures: Sensing History
---
Date

Wednesday 13 September 2017

Time

10:00AM - 1:00PM

Location

Penn Museum

Category
---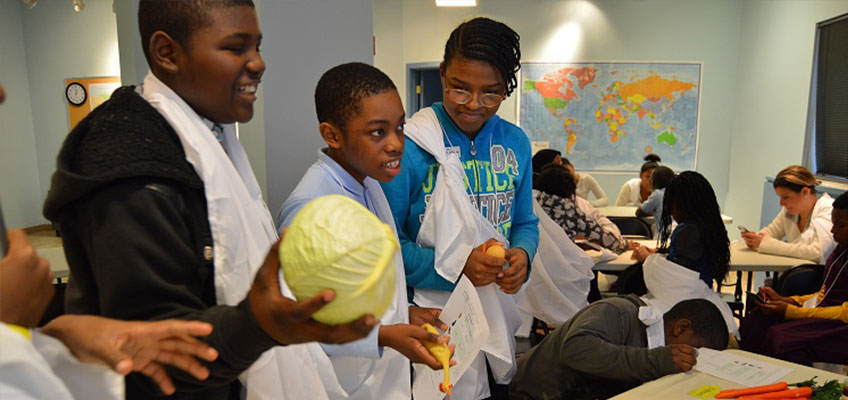 Join us for a sensory-friendly adventure around the Museum! Whether your family has special needs or likes to explore with their senses, all are welcome to take part in this Homeschool Day. Explore the past and travel around the world through guided tours or Storytime Expeditions in select galleries. Participate in activities that bring history to life by activating the senses.* Try out some hands-on history by taking part in interactive workshops and other activities that investigate daily life in ancient cultures around the world.
*There will be no tasting or direct handling of food in any programs.
Homeschool Day admission and program costs: $12 per child/adult.
One adult per family is free and children 3 and under are free.
Advance reservations are required; call 215.746.6774 for more information.
---
Program Descriptions:
Note: All ages listed are suggestions and not requirements.
Roman Marketplace (Grades 4 and up)
Do as the Romans do and be immersed in an ancient Roman marketplace. This workshop highlights social interaction, emotional response, and functional mathematics in a simulated marketplace. Students will wear togas, handle reproductions of ancient artifacts, and use all of their senses to shop the Roman market using differentiated budgets.
Storytime in Mexico & Central America (Grades K-3)
When Lord of Night looks into his magic mirror, he sees that the world is gray and joyless. He commands Wind to fly to the house of the Sun and free the four musicians held prisoner there. In this adapted Aztec myth, listeners will soar with Wind as he battles the mighty warrior Sun in his quest to bring music and color to the Earth. Students will pass around touchable artifacts related to the musical instruments that appear in the story. A museum educator will guide the group to look closely at key artifacts on display in the gallery.
Drop-In Activity: Japanese Fans (All ages)
Create your own fan inspired by examples from our Japanese collections. Learn more about the significance of fans in Japanese culture, and explore examples of these artifacts up close from our touchable teaching collection.
Drop-In Activity: Test our NEW Africa Sensory Bag Activities (All ages)
Join us in the Africa gallery to try out some new activities, part of a "Sensory Bag" soon to be available to groups and visitors at the Museum. Explore history and artifacts up close through several hands-on activities. Let us know what you like, or what may need improvement!
Q&A with Conservators (All ages)
Stop by The Artifact Lab exhibition, a working conservation laboratory where visitors can watch a conservator at work and ask questions! View artifacts currently undergoing conservation, explore a Proscope station to view samples of materials under magnification, or learn more about the conservation process and ongoing activities in the lab.
East African Culture: Kangas and Drumming (Grades K-3)
Explore the culture of East Africa through fashion, sound, and rhythm. Learn more about kangas, a traditional garment designed with bright colors and inspirational statements in Swahili. A Kenyan instructor will explain how the kanga functions as both clothing, wrapping and a carrier of social messages. Students will try on kangas, or dress up a friend! Listen for a special drumming demonstration during the program and try out singing and following the beats and rhythms of East African music.
Multi-Sensory Tour of Egypt Galleries (Grades 4 and up)
With one of the most impressive collections of Egyptian artifacts in the world, Penn Museum offers a one-of-a-kind Egypt tour including mummies, sarcophagi, and the largest sphinx in North America. Explore this ancient culture in depth with props, scents, and other interactive elements!
---