'a disruption' by John Patrick Stewart
---
Date

Friday 22 September 2017

Time

8:00PM - 9:00PM

Location

Penn Museum

Category
---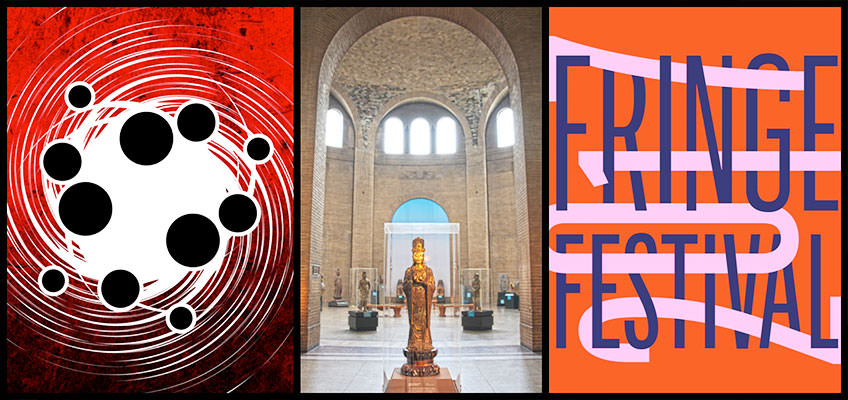 The Penn Museum's Chinese Rotunda with its 90-foot-high walls topped by a self-supporting dome serves as a grand location for this 2017 Fringe Festival offering. 'a disruption' is a 50-minute musical performance of swirling, sputtering percussive dissonance. The latest composition by John Patrick Stewart, it was written for three cellists, four pianists, and four percussionists. The piece is performed in-the-round placing the audience in the center of the radially distributed musicians.
John Patrick Stewart is a composer, drummer, and multi-media artist based in Philadelphia. His current works focus on expanding audience's auditory experience within live performance. He also composes, records, and plays drums in Sabzabi, a local performance project which recently released their second album "On Having Become Obsolete."
Go behind the scenes to see rehearsal images and hear more about the project from the composer and the performers, online.
Tickets are $20, available via the 2017 Fringe Festival website: fringearts.com.
---