Relâche Anniversary CONCERT II: Recent Works Still New
---
Date

Sunday 24 June 2018

Time

2:00PM - 3:00PM

Location

Penn Museum

Category
---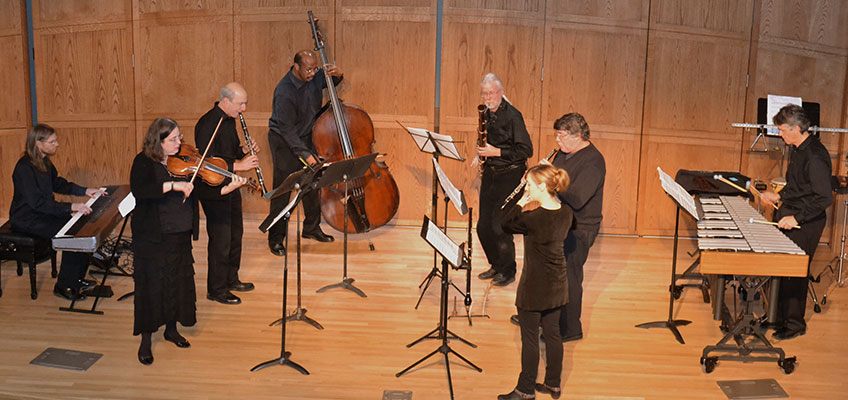 Works commissioned in Relâche's more recent history, from composers Philip Glass, Andrea Clearfield, Kyle Gann, Eric Moe, Paul Lansky, Leslie Savoy Burrs, and Arturo Marquez, are presented.
Celebrate 40 Years of New Music with Relâche
Founded in 1978, Relâche, a new music ensemble with an international reputation as a leader in commissioning and performing the innovative music of our time, continues its ensemble-in-residence season at the Penn Museum with a weekend-long celebration. Relâche melds Western classical traditions with jazz, rock, electronica, world music, and more.
Read more about Relâche and the 40th Anniversary Celebration on the Broad Street Review.
Admission: $20 general admission; $15 for seniors; $10 for Penn Museum members; $5 for students with ID, with an accompanying student free.
A ticket may be used to enter and explore the Museum galleries any time after 1:00 pm on the day of the concert.
---
The Relâche 40th Anniversary Weekend is supported by the The Presser Foundation, the Pennsylvania Council on the Arts, and the Philadelphia Cultural Fund.
---