Tablet
This object is On Display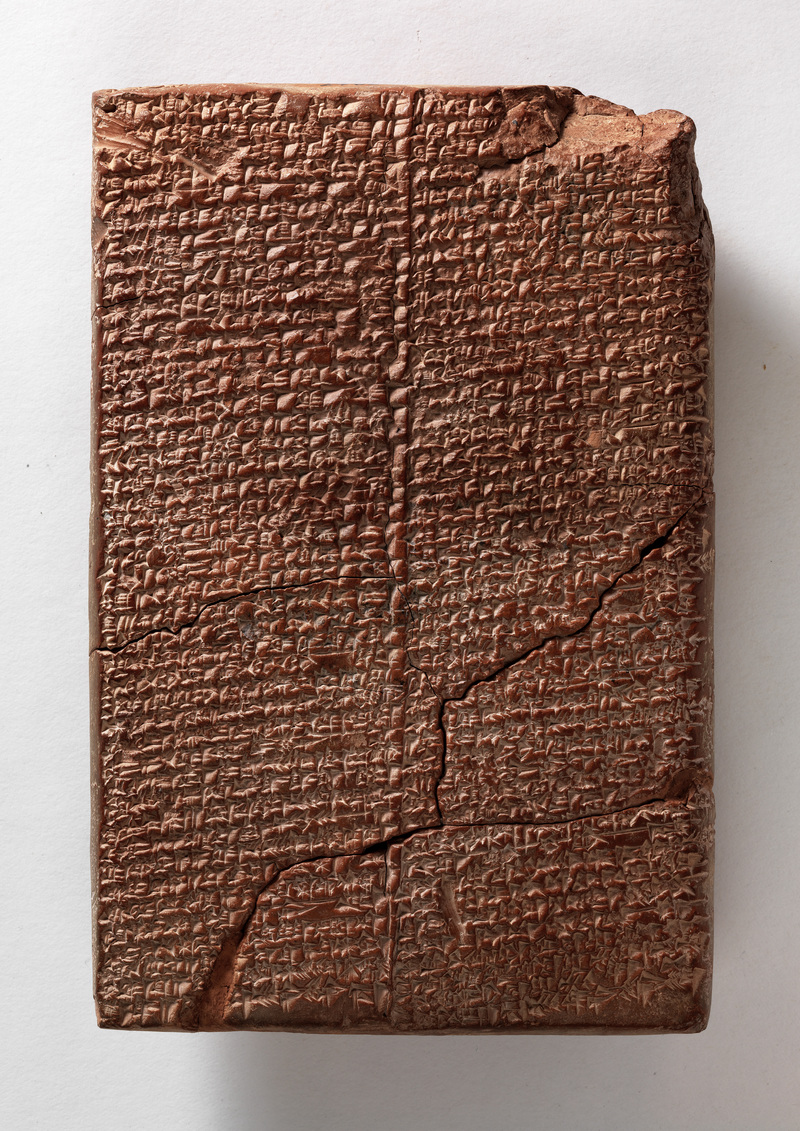 ---
---
Object Number:

CBS7847

Current Location:
Middle East Galleries

Currently On Display

Provenience:
Iraq
Nippur
Period:
Old Babylonian Period
Date Made:
1900-1600 BCE
Early Date:
-1900
Late Date:
-1600
Section:
Babylonian
Materials:
Clay
Inscription Language:
Sumerian Language
Length:
20.5 cm
Width:
13.5 cm
Depth:
3.5 cm
Credit Line:
Babylonian Expedition to Nippur I-IV, 1888-1900
Other Number:
P262837 - CDLI Number
B7847 - Old Museum Number
CBS 07847 + UM 29-15-422 - Other Number
29-15-422 - Associated Object Number

Description
Nearly complete, large, two columns, mole borwn. Hymn to Ishtar. Landgon PBX X-3
Literary text. Inanna B ('Decad no. 04'). (ETCSL 4.07.02, CDLI Composite: Q000623). Ninmesharra; the exaltation of Inanna; (Obverse)(i)44x(ii)46x(Reverse)(iii)44x(iv)29x(UE)2 lines. See CDLI for line art (hand drawing of inscription). Joins with 29-15-422.
Exhibited in the Middle East Galleries as number B7847.
Current & Past Exhibitions:
Bibliography:
You may also be interested in these objects:
---
Report problems and issues to digitalmedia@pennmuseum.org.