Statue
This object is On Display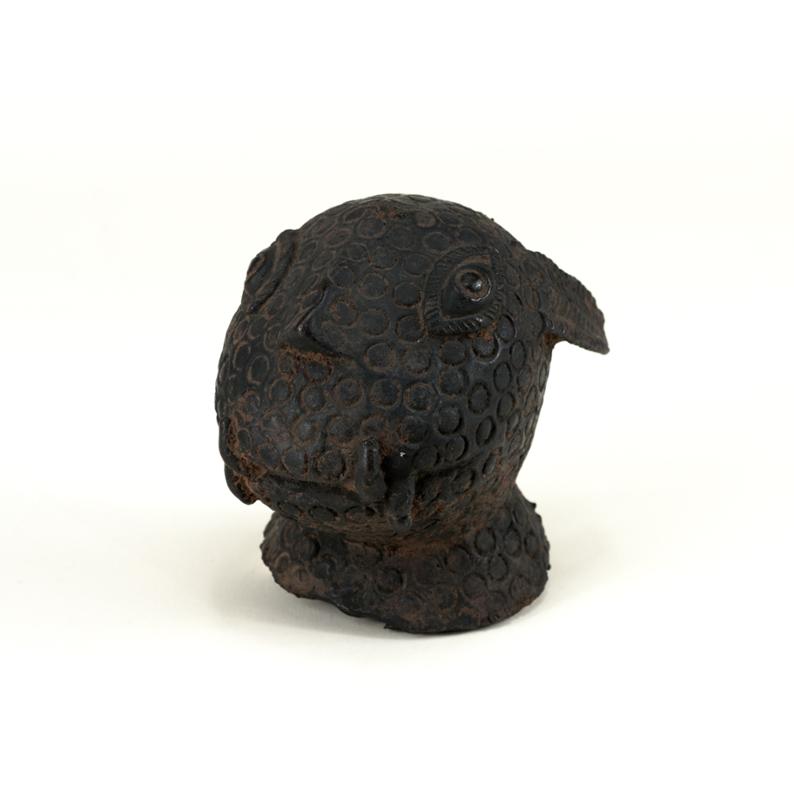 ---
---
Object Number:

AF2057

Current Location:
Africa Galleries

Currently On Display

Culture:
Edo (Africa)
Provenience:
Nigeria
Benin Kingdom
Date Made:
17th–19th century CE
Early Date:
1800
Late Date:
1899
Section:
African
Materials:
Copper Alloy
Technique:
Lost Wax Casting
Iconography:
Leopard Head
Height:
12.7 cm
Outside Diameter:
12 cm
Credit Line:
Purchased from W. O. Oldman, 1912
Other Number:
29793 - Dealer's Number

Description
Leopard head. Round head with leaf-shaped ears toward back of head, tip of right ear is broken, almond-shaped eyes, wide nose, mouth partially open to reveal upper and lower canine teeth, circles pattern throughout.
Current & Past Exhibitions:
You may also be interested in these objects:
---
Report problems and issues to digitalmedia@pennmuseum.org.