String of Beads

Trade Bead
This object is On Display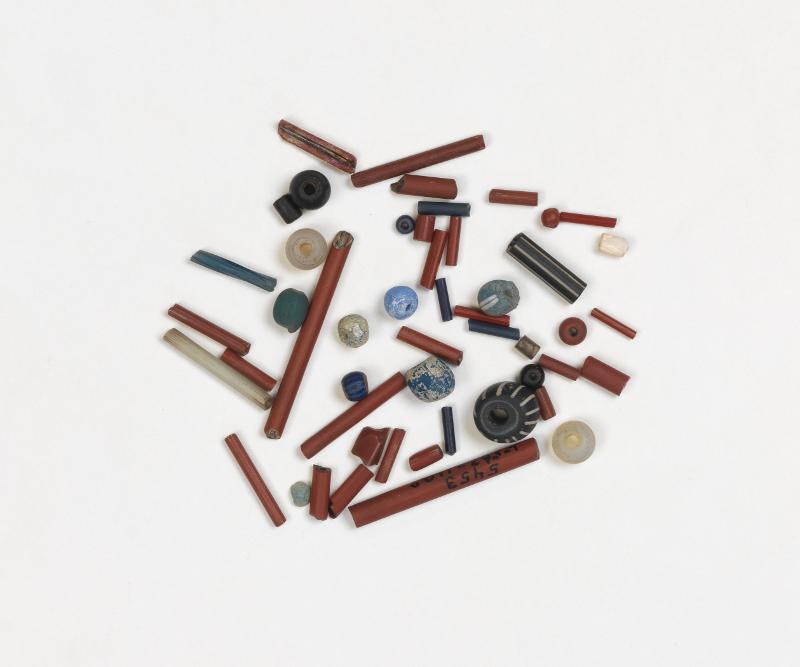 ---
---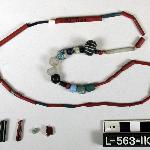 Object Number:

97-563-1108

Current Location:
Native American Voices

Currently On Display

Culture:
British
Provenience:
United States of America
Pennsylvania
Lancaster County (Pennsylvania)
Witmer's Farm
Culture Area:
Northeast Culture Area
Date Made:
1640-1675
Early Date:
1640
Late Date:
1675
Section:
American
Materials:
Glass
Credit Line:
Gift of the Academy of Natural Sciences of Philadelphia, 1997
Other Number:
L-563-1108 - Old Museum Number
5453 - ANSP Number

Description
49 strung trade beads.
"String of various beads. Long tubular twisted beads of clear glass, 1640-1674, of British origin?" John Witthoft
ANSP card calls for 97+5 spec. There are 45 miscellaneous beads, one broken one and one with incomplete hole. 5 tubular bead.
Current & Past Exhibitions:
You may also be interested in these objects:
---
Report problems and issues to digitalmedia@pennmuseum.org.