Cylinder Seal
This object is On Display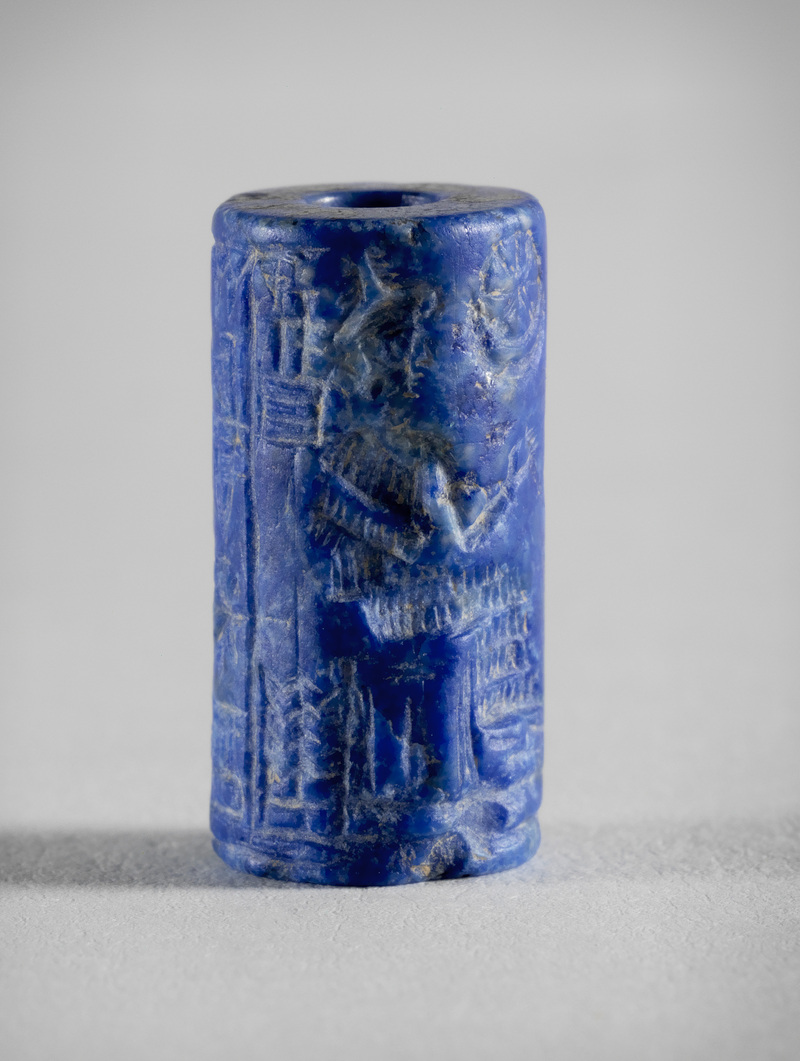 ---
---
Object Number:

31-17-19

Current Location:
Middle East Galleries

Currently On Display

Provenience:
Iraq
Ur
Archaeology Area:
PG Larsa rubbish
Locus:
PG Larsa rubbish
Section:
Near Eastern
Materials:
Lapis Lazuli
Iconography:
Seated Goddess
Length:
1.8 cm
Width:
0.9 cm
Credit Line:
British Museum/University Museum Expedition to Ur, Iraq, 1931
Other Number:
U.15043 - Field No SF
UE X: 348 - Other Number
B19425 - Old Museum Number
P270347 - CDLI Number

Description
CBS Register: seal cylinder. lapis. presentation to seated goddess. "d'Nin-gal usm-nin he-du dumn Lu-dingirra, dubsar."
UE X: female worshipper introduced to a seated goddess. Sun-disk, crescent. Throne and footstool rest on a podium. Seal of Nin-gal-nam-nin-he-du dumu Lu-dingir-ra, dub-sar, scribe. Lapis-lazuli cylinder.
Current & Past Exhibitions:
You may also be interested in these objects:
---
Report problems and issues to digitalmedia@pennmuseum.org.