Cartifacts offers visitors of all ages interactive experiences with reproductions of artifacts from Ancient Egypt and North America. Ask questions and learn from Museum experts as you explore our collections up close.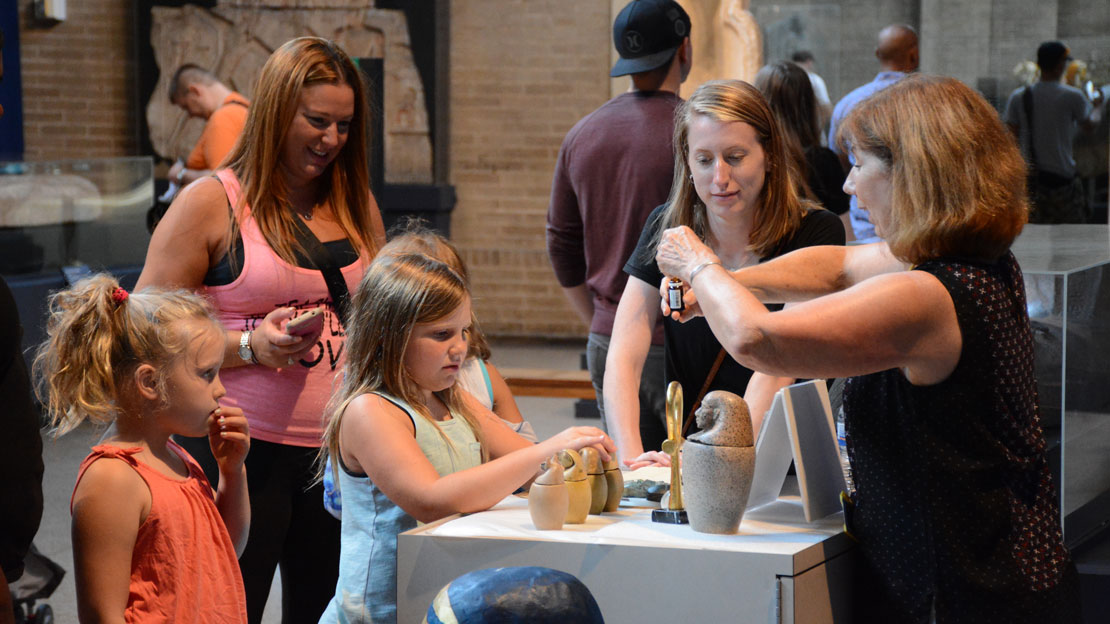 Safety of visitors is our priority and Cartifacts facilitators will be masked and maintain safe distancing during all interactions.
Interested in volunteering with Cartifacts? See our volunteer opportunities to apply today.
Included with Museum admission.