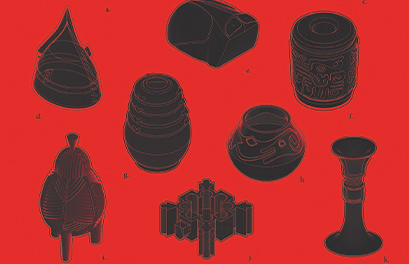 Curious Cabinets
Now Open!
Curious Cabinets is an installation project by the Weitzman School of Design first year graduate architecture studio situated in the Stoner Courtyard of the Penn Museum. As an interim project in a semester-long collaboration, the full-scale fabrications of Curious Cabinets house and curate a range of artifacts from across one of the world's great archeology and anthropology research museums.
---
Galleries
Take in the fascinating story of humanity through an extraordinary collection of art and artifacts from all over the world. Our galleries celebrate the incredible and diverse accomplishments of people, and many of the objects on display come directly from our own archaeological excavations and anthropological expeditions. From stone tools and household items to architectural monuments and fine art — you'll discover something new about the amazing lives of people spanning the entire history of humankind.
---
Building Transformation
Reopening November 2019
Where is the Sphinx?
On June 12, our Sphinx made a huge move. Starting November 16, he will greet visitors from his new home in the Sphinx Gallery, adjacent to the Main Entrance.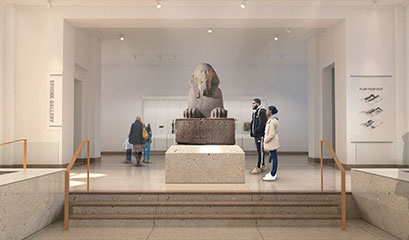 ---
Special Exhibitions
A visit to our special exhibitions will transform your understanding of the human experience through compelling narratives, unique objects and engaging interactives. The stories of diverse cultures throughout history and their varied perspectives are shared through a contemporary lens, making historical connections that are relevant to our lives today. We invite you to join us on a voyage of ongoing discovery!
---