As one of the premier cultural institutions in the Greater Philadelphia Region, and internationally renowned for its stellar collection of ancient and traditional objects from around the world, the Penn Museum is an ideal partner for companies seeking to demonstrate their support of Philadelphia's cultural community in a meaningful and highly visible manner.  Penn Museum continually offers an exciting schedule of changing exhibitions, public lectures, live performances and family-friendly events drawing approximately 200,000 visitors annually. Sponsoring one of these programs or events is a creative and cost-effective way for corporate neighbors to build brand recognition while also creating positive and memorable experiences for customers, employees, and the entire community.
---
Corporate sponsorship opportunities are available at various levels and offer a wide range of benefits. Ongoing sponsorship opportunities at the Penn Museum include:
Special exhibitions which draw large and diverse crowds from the Greater Philadelphia Region and Northeast Corridor, as well as significant media attention;
Free school trips to the Penn Museum, providing guided tours and International Classroom speaker presentations, for under-served (Title I) Philadelphia and Camden K-12 students;
Popular public events including World Culture Days, the P.M. @ Penn Museum Summer Nights Concert Series, 40 Winks with the Sphinx sleepover program, and changing annual lecture series—all created to celebrate and promote awareness of the world's rich cultures.
---
The Penn Museum wishes to thank the following corporations for their generous support in 2014 - 2015.
Aker Philadelphia Shipyard

The Coca Cola Company
Wilmington Trust

---
Host Hotels and Resorts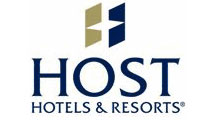 Restaurant Associates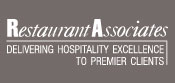 PECO