Generous support to the Penn Museum's Building Transformation Campaign has enabled us to unveil thousands of previously unseen artifacts, expand classroom and fieldwork opportunities for students, transform our signature spaces, and make the visitor experience accessible [and welcoming] to all.
We're not stopping here! Under the leadership of new Penn Museum Williams Director Christopher Woods, we will continue to inspire impact. You are invited to join us in serving our communities with impactful programs, increasing access, advancing global discovery, and completing the transformation of our galleries—with our most monumental displays yet.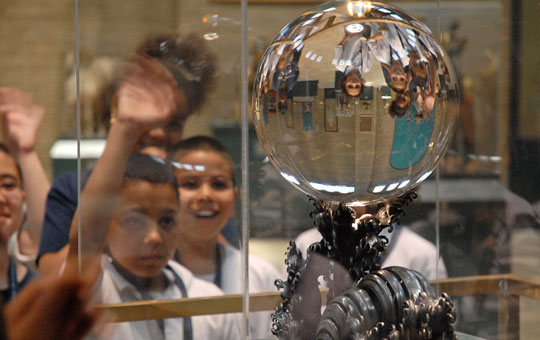 Support Museum Programs
Leadership unrestricted giving makes possible visionary programming—for all.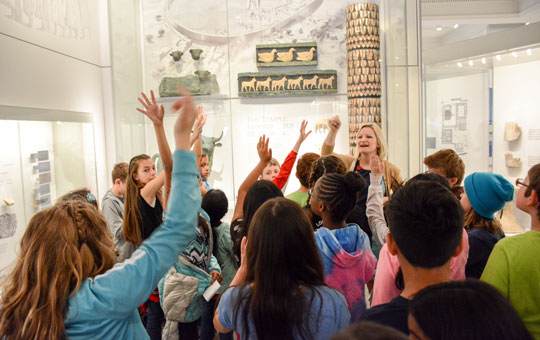 Advance Equity
Our Philadelphia School District partnership provides enrichment to thousands of schoolchildren; paid student internships are creating a diverse pipeline of museum professionals; social justice collections stewardship will work with communities on repatriation towards atonement and repair.
Expand Global Research and Teaching
Over more than a century, we've opened up endless exploration across six continents. New field work endowments will ensure our continued leadership in national and international field research and discovery.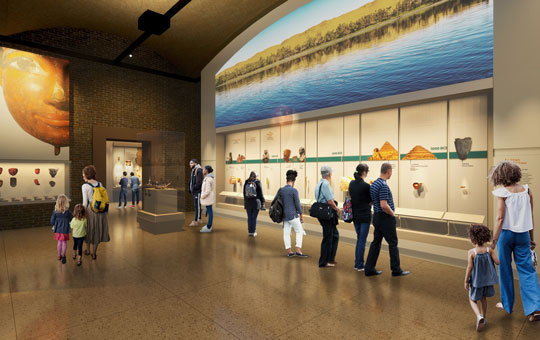 Complete our Building Transformation
The next phase—the most monumental yet—will unveil a new gallery of the Eastern Mediterranean and soaring galleries of ancient Egypt and Nubia, including a pharaonic palace and an intact, 4,500-year-old Tomb Chapel.
---
Contact
Penn Museum Major Gifts Office
This email address is being protected from spambots. You need JavaScript enabled to view it.
215.898.4031