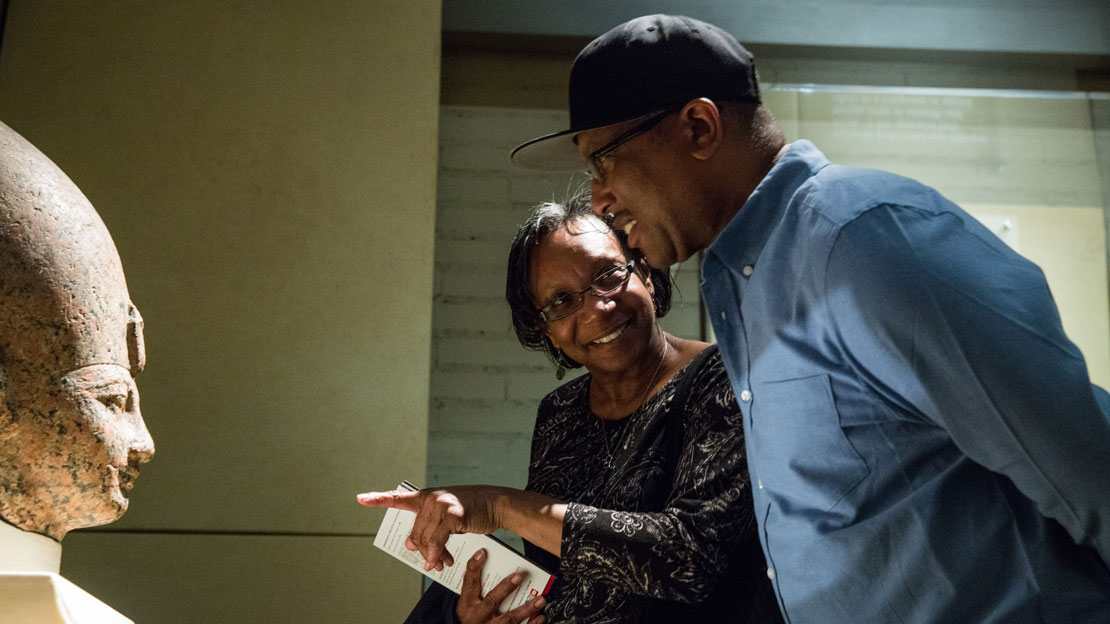 We have joined the caravan, you might say, at a certain point; we will travel as far as we can...
Through their generosity, Loren Eiseley Circle members provide unrestricted support to nurture the Penn Museum's world-renowned stewardship and groundbreaking teaching and public outreach. Along with all of the benefits of our Supporting Circles, receive exclusive event invitations and special access to our collections. Loren Eiseley—University of Pennsylvania Provost, Benjamin Franklin Professor, anthropologist, ecologist, science writer, and poet—believed that life's mysteries were infinite and was committed to exploring them. The Loren Eiseley Circle, composed of high-level annual donors to the Penn Museum, upholds his legacy of thoughtful inquiry into the history of humanity.
Benefits
Enjoy all of the Supporting Circles level benefits plus...
Free general admission for three adult guests on any visit
Three one-day parking vouchers
Invitation to annual Leadership Dinner
Exclusive, personal updates from Williams Director
Invitation to behind-the-scenes events and VIP previews of new exhibitions and galleries
---
Ways to Give
By Mail
Enclose payment with the following form to Penn Museum Membership, 3260 South Street, Philadelphia PA 19104. Checks can be made payable to the Trustees of the University of Pennsylvania.
Online
Should you wish to register for an event online upon becoming a member, please note that your membership gift may take a full business day to process.
Give Now
At the Museum
Visit the Admissions Desk at any of the Museum's entrances.
---
Have a membership related question? Check our Membership FAQs for quick answers to common questions.