Penn Museum Visionaries is the Museum's brand-new premier membership program. The name of this new recognition program speaks to our belief in the Museum's power to inspire the next generation of scholars and foster a more understanding and equitable world. Through their philanthropy, Visionaries demonstrate a remarkable commitment to the care of the Museum's art and artifacts and the communities we serve.
Visionaries are the Museum's most generous membership and annual fund donors, giving $2,500 or more in essential unrestricted support. Visionaries play a crucial role in what happens at the Museum every day. Members receive a personalized membership experience and access to events that bring them up-close with the Museum's extraordinary collection and research. We hope you will join us in our next chapter and become a charter member of the Penn Museum Visionaries.
Enjoy all of the Supporting Circles level benefits plus…
Visionaries Associate's Circle
Visionaries Champion's Circle
Visionaries Director's Circle
Visionaries
Chair's Circle
Number of free general admission guests per visit
4
6
Unlimited
Unlimited
Parking vouchers
4
6
Unlimited
Unlimited
Recognition in signage at the Museum
Biannual printed newsletter
Concierge services for planning a personalized visit to the Museum
Recognition in the University of Pennsylvania's Benjamin Franklin Society, and invitation to all associated special events
Invitations to exclusive events and VIP experiences
Publication from Museum press or exhibition catalog
-
Stewarded by Williams Director Christopher Woods, Ph.D.
-
-
Private lunch and tour with a curator of your choice
-
-
-
Opportunity to visit a Museum archaeological site with senior staff
-
-
-
Price

$2,500

($2,050 Tax-Deductible) Join/Renew

$5,000

($4,490 Tax-Deductible) Join/Renew

$10,000

($9,470 Tax-Deductible) Join/Renew

$25,000

($24,350 Tax-Deductible) Join/Renew
---
Penn Museum Visionaries Events
Formal invitations to follow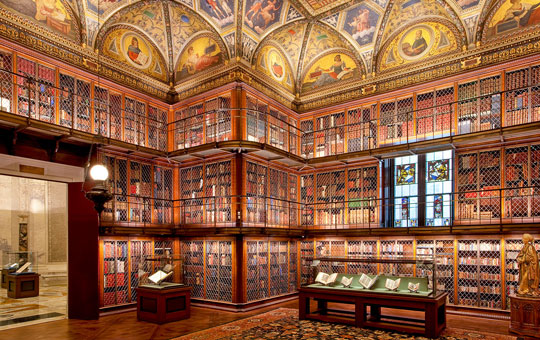 Private Tour
The Morgan Library
Thursday, October 27, 2022
3:30 PM ET
Jeannette and Jonathan Rosen Curator Sidney Babcock leads a private tour of the Morgan Library's new exhibition She Who Wrote: Enheduanna and the Women of Mesopotamia. This new show brings together for the first time a comprehensive selection of artworks, including the Museum's Queen Puabi, that captures the rich and shifting expressions of women's lives in ancient Mesopotamia during the 3rd century BCE. Cocktail reception to follow.
VIP Preview
Eastern Mediterranean Gallery
Tuesday, November 15, 2022
5:30 PM ET
See the Eastern Mediterranean Gallery before it opens to the public in this VIP Preview, and enjoy cocktails with Williams Director Chris Woods. Marvel at a near life-sized model of the cargo hold of a ship that capsized on the eastern shore of Uluburun, Turkey during the Late Bronze Age, and try one of the many interactives that helps create an immersive experience.
---
Ways to Give
By Mail
Enclose payment with the following form to Penn Museum Membership, 3260 South Street, Philadelphia PA 19104. Checks can be made payable to the Trustees of the University of Pennsylvania.
Online
Should you wish to register for an event online upon becoming a member, please note that your membership gift may take a full business day to process.
Give Now
By Securities
For instructions on giving gifts of securities, contact Therese Marmion, Director of Major Gifts, at 215-898-3165 or This email address is being protected from spambots. You need JavaScript enabled to view it..
By Phone
To join or renew, or for any questions about the Loren Eiseley Circle, contact Therese Marmion, Director of Major Gifts, at 215-898-3165 or This email address is being protected from spambots. You need JavaScript enabled to view it..
At the Museum
Visit the Admissions Desk at any of the Museum's entrances.